Design Trends for Post-Covid Cabins
To celebrate National Creativity Day the John Horsfall design team are sharing the key emerging design trends.
As textile experts we take inspiration from a wide variety of sources, and translate them into fabrics and products perfectly tailored to the international airline industry. This can be design influence from local & global aviation trends, the worlds of hospitality & home interiors, fashion, automotive, graphic design and popular culture … the list goes on, and all of it is relevant; creating a familiar, reassuring yet contemporary cabin for the passenger.
key design trends
In all areas of design, current trends are embracing the pivotal changes we've felt right across the world in the last 18 months – How could it not? The 'new-normal' is ever changing and an important aspect of our job is to envisage what the post-Covid world is for our industry.
Obviously, the biggest trend in this post-Covid world will be the increased levels of hygiene in cabins, we're already seeing this and it definitely won't be going away anytime soon! In fact, it will be a given that cabins will have extremely high levels of hygiene going forward. However, it is important that we realise that whilst passengers will want hygiene and an assurance on their safety, it should by no means define the aesthetics. Passengers won't necessarily want their cabin to look sparse, empty and clinical – in some respects, we've found the exact opposite! What we need to ensure is that the environment is a comfortable, tactile place, to calm an anxious passenger's mind.
So some key trends that we have found in our research:
HOME COMFORTS IN THE SKY
Over the last year, many of us have become accustomed to working from home and also spending more time indoors in general. This means passengers will want to experience those homely comfortable products once they venture out into a more unusual world.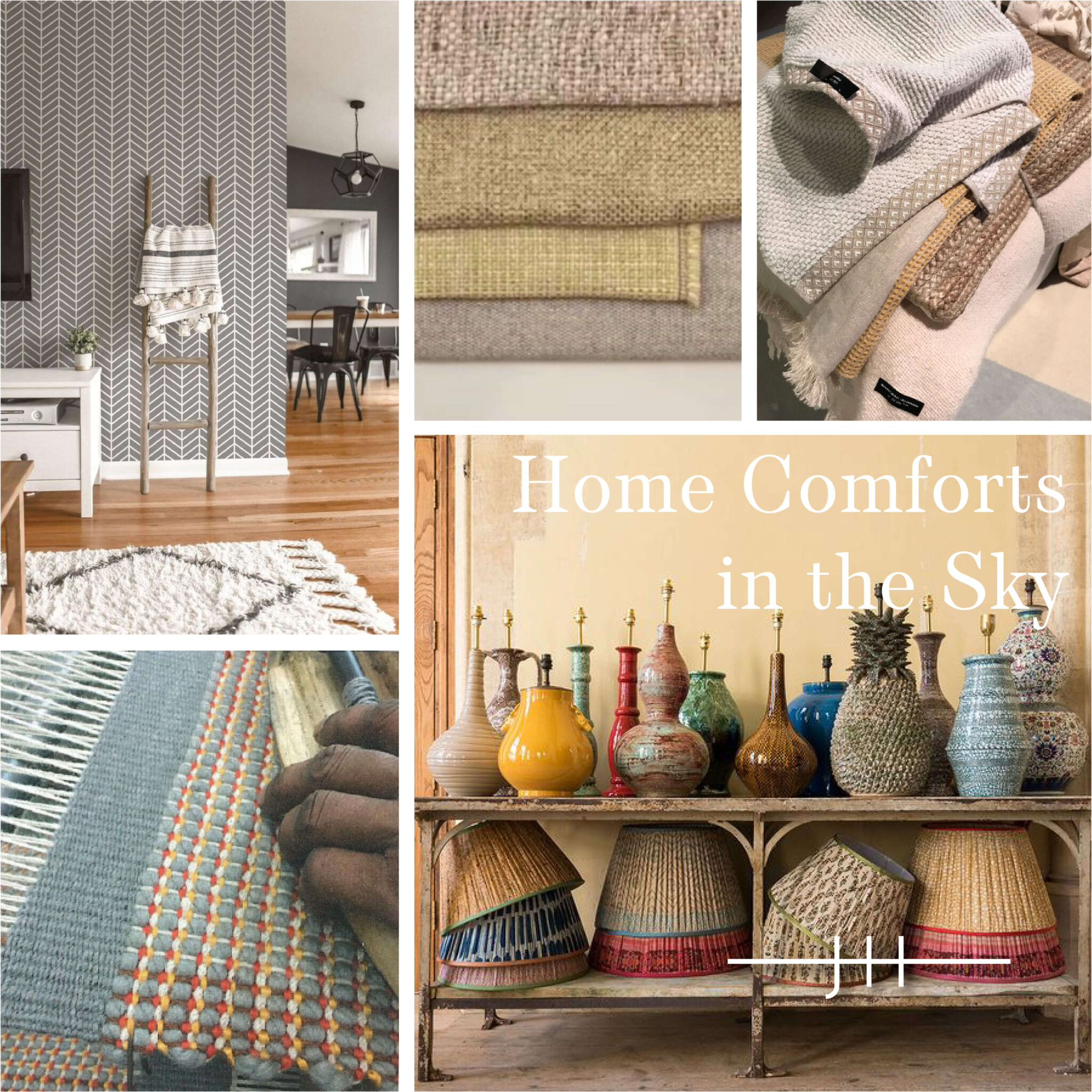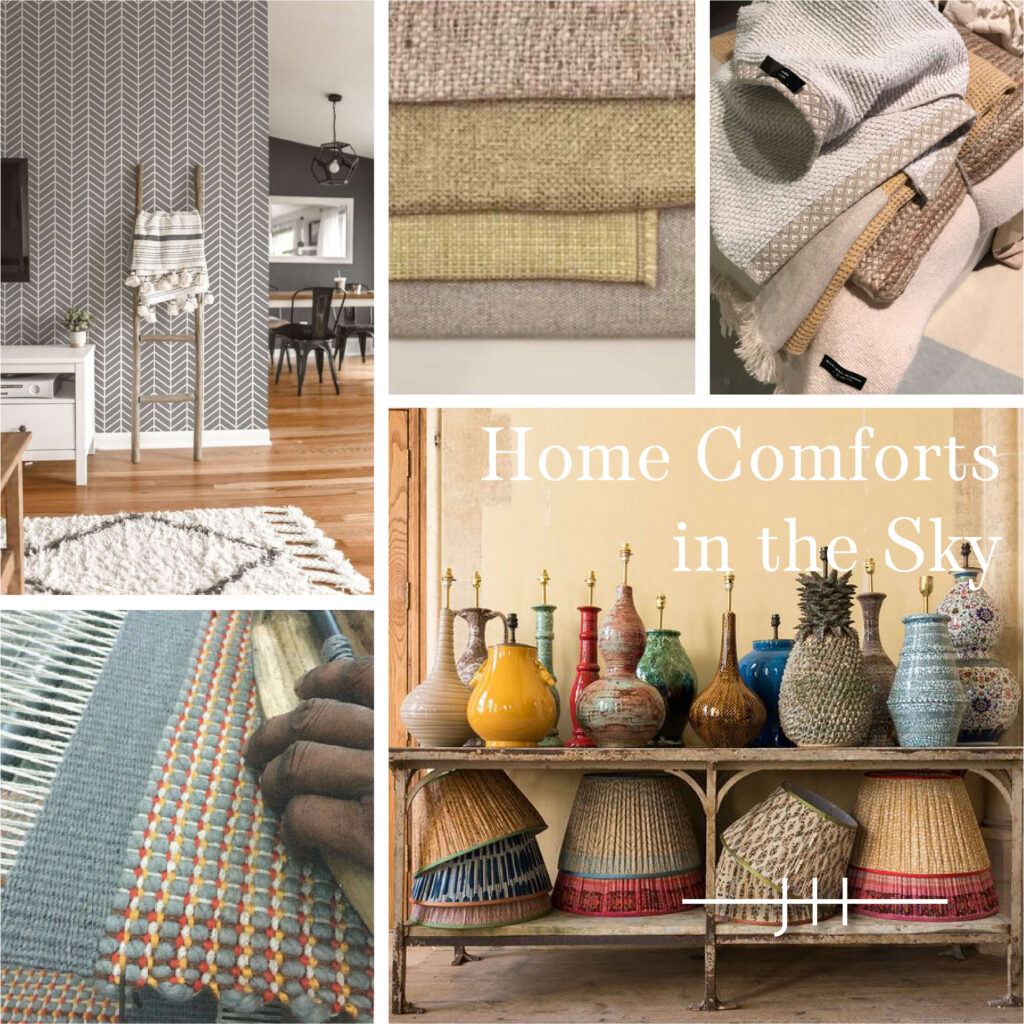 A potential positive outcome of the pandemic here is a rediscovery of heritage and nostalgia. In this trend we can see natural fibres and textured surfaces giving an organic and crafted feel, providing comfort & warmth; mirroring that rise in artisanal experiences which many of us have enjoyed whilst we've been at home. Simple, reassuring, natural shades with highlights of warm tones will provide a familiar, nostalgic look.
Since weaving blankets here in the UK is where our business began many years ago, we feel this technique which our experts have perfected will work really well within this artisan inspired trend. Moving more towards traditional woven items can also help the environment, reducing the micro fibres being released from the products in comparison to items like fleece.
THE RETURN TO NATURE
The connection to nature is certainly being reinforced in this new world. A well-documented outcome of the pandemic has been an increased caring nature for our surroundings; whether that be in our own gardens, our homes, or our local surrounding areas.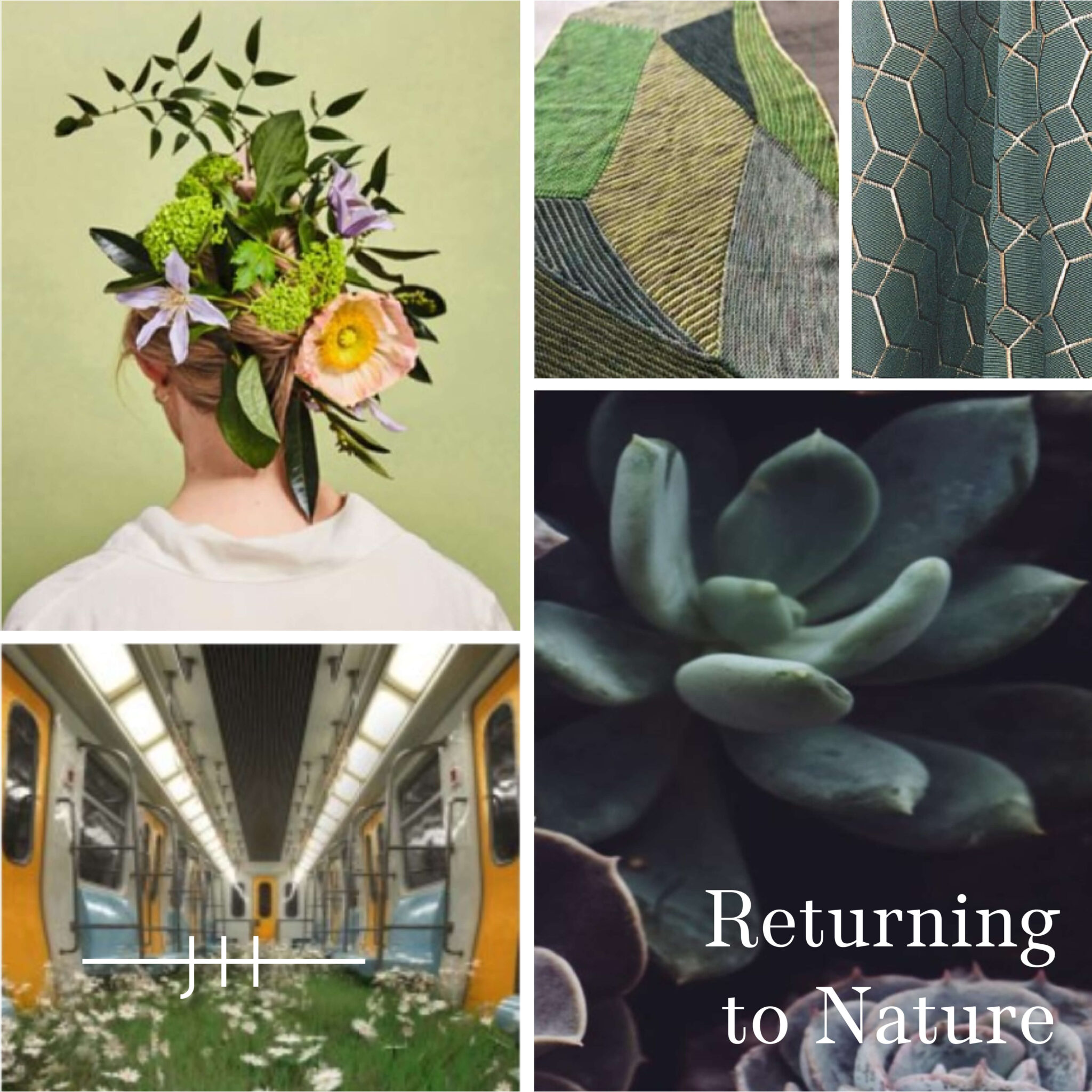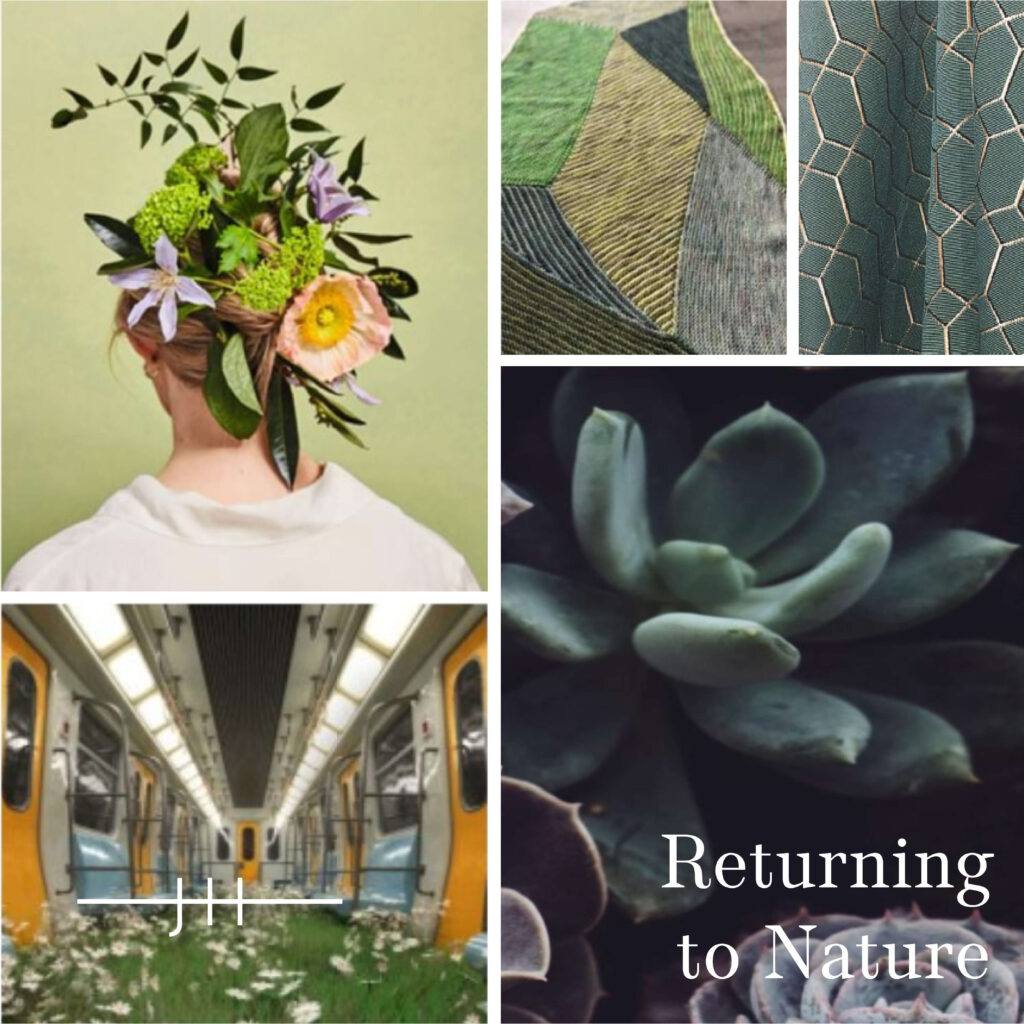 In terms of design this may not necessarily be interpreted in the obvious classic floral way, but maybe in a bolder interpretation with acidic highlights; a playful twist on a traditional nature inspired look. The variety of tones offered by green shades means this colour story can be used in so many ways, bringing a grounding quality to interior spaces; making greens essential to comfort and reassure in 2021.
This is also the perfect trend to promote any eco initiatives, delivering on sustainable solutions only enhances this return to nature trend. Essentially giving back to the environment that we're taking inspiration from; providing a new, different meaning to circularity. For example, sustainable initiatives we're developing right now include our Re-Thread programme and our Bio-Fibre fabrics, which can both be easily incorporated here.
PROTECTED NEUTRALS
A lot of key design trends have focused on wellbeing and comfort, with tactility playing a huge part in lowering cortisol levels and reducing stress and anxiety. This trend explores neutral concrete and stone shades offering an ambient environment whilst also mirroring our extra need for protection right now. These calming shades can really help to relax a passenger returning to travel post-Covid.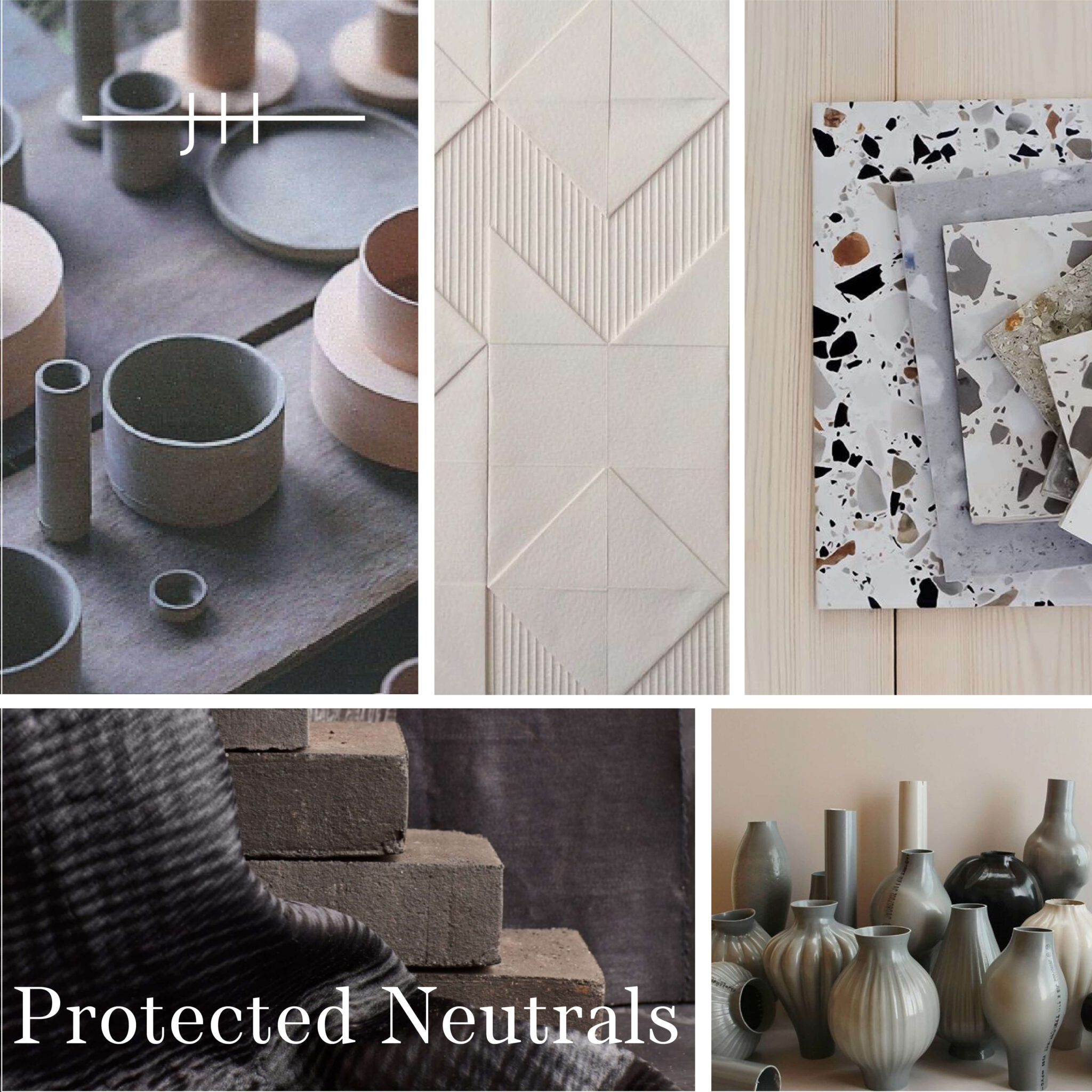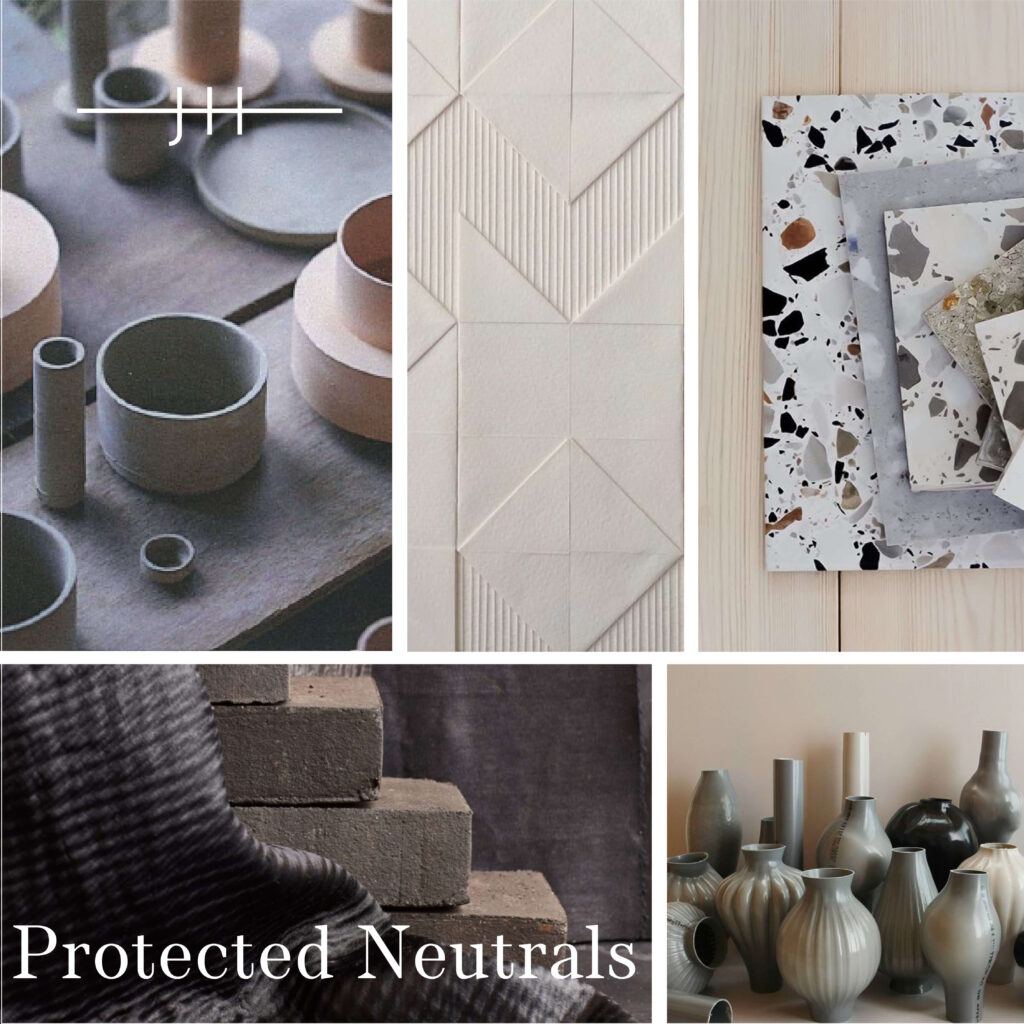 We can also look at this trend from a longevity point of view, enforcing the theme of longer lasting, hard wearing products to come. We encourage our clients to choose well-made, considerately sourced and long-lasting products – making an impact in the cabin whilst reducing their impact to the environment. It may mean more of an investment initially but will help increase the lifetime of each product and help from a sustainable point of view too.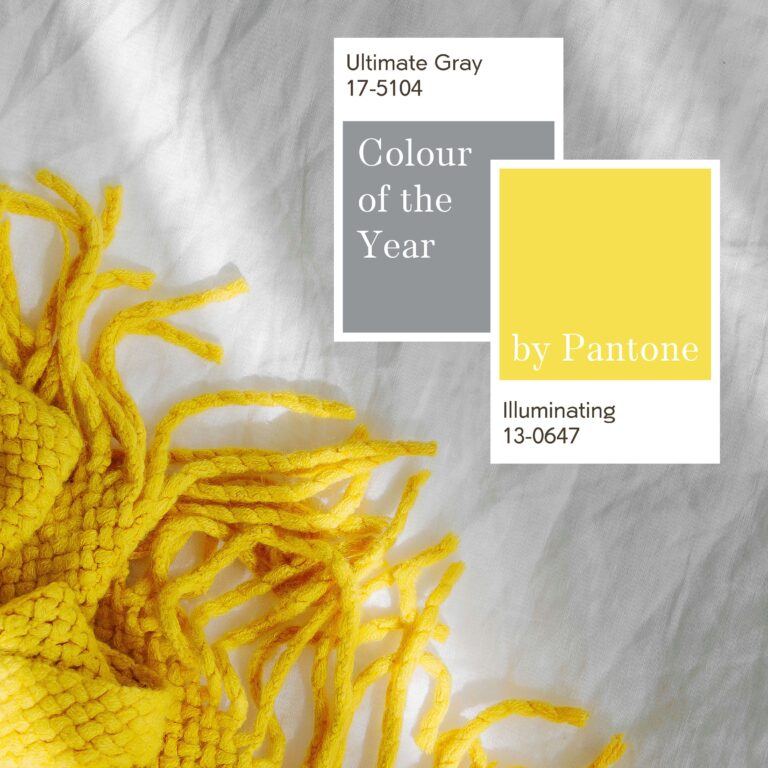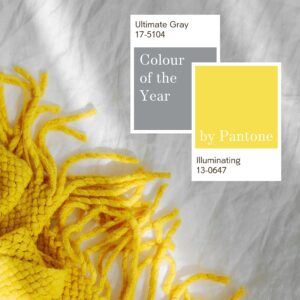 These concrete shades can also be seen in Pantone's Colour of the Year 2021 – a duo of colours consisting of Resilient Grey against a Vibrant Yellow. This showed how two independent elements can support one another; representing strength, resilience and hope for the year to come.
MODERN LUXE
With touchless technology & digital communications playing an increasing large role in our every-day lives, we expect to see a tech inspired, more modern, contemporary look becoming popular over the next couple of years. This can range from the immersive in-cabin experience, right through to the design aesthetic in our textiles. We're expecting to see colourful geometrics, clean lines and bright flashes of colour into our textiles, offering a playful yet luxurious look.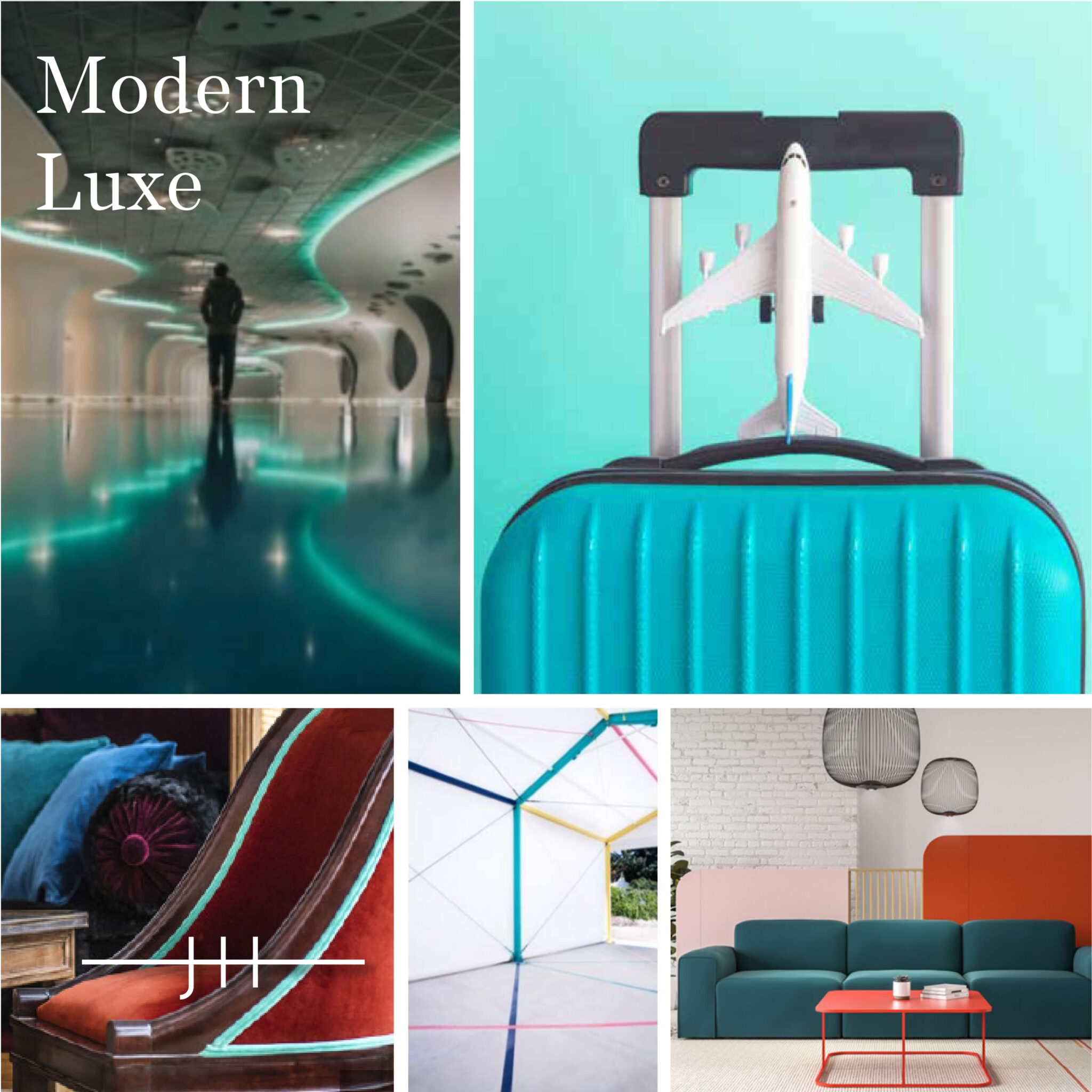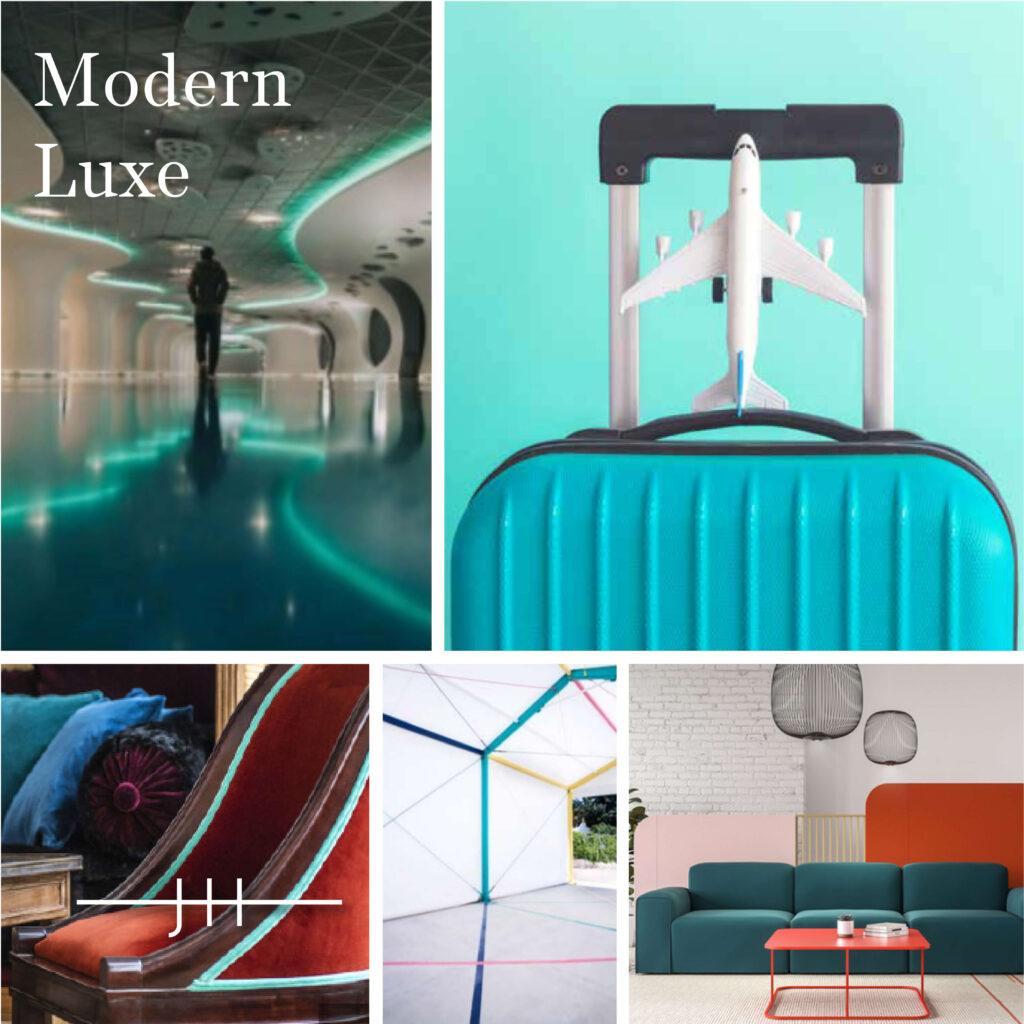 We work hard to translate bold colour into commercially sensitive on-board product, for example utilizing subtle woven design details with an optimistic flash of a bright trim. We feel a pop of colour can go a long way in our industry; it can enhance and lift a product whilst expressing brand personality.
IT'S ALL ABOUT THE PERSONALITY
In terms of airlines specifically, we feel a huge emphasis will be placed on expressing the carriers brand personality throughout the cabin, including the tangible textile products. At-seat comforts are the perfect way to communicate the brand story, marketing messages and sustainable initiatives such as Re-Thread by John Horsfall.
John Horsfall's Re-Thread programme encompasses all of our innovative sustainable textiles. Our airline clients can use the Re-Thread branding to highlight fibre origin (such as recycled polyester) and sustainable credentials.
So get in touch today to work together in bringing your brand & cabin vision to life with our innovative design trends, creating wonderfully touchable and beautifully practical products.