Lessons in Longevity
At John Horsfall we say that we want our customers' customers to feel at home every time they travel with one of our products, but designing blankets for airlines is quite different to designing for home interiors. As airline textile experts we have to consider not just the colour, pattern & feel of the fabric, but also how long the blanket will last, under the harsh conditions of the airline cabin & industrial laundry.
We recently discovered that one John Horsfall blanket has far outlived its expected airline life-cycle and found a permanent home on the sofa of a Leicester resident, a whopping 19 years after we made it!… but more on that later.
Designing for a lifetime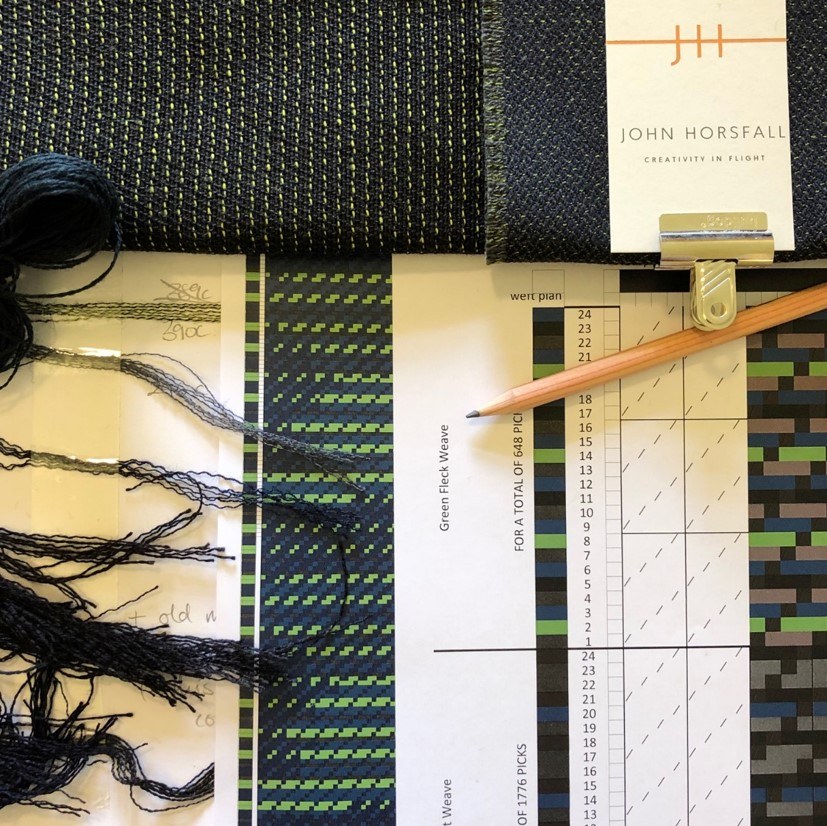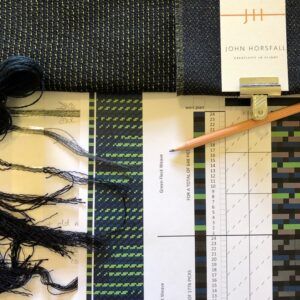 Our woven blankets are designed to be used & re-used, at least 100 times. They have to withstand the rigors of airline use; being wrapped, pulled and tucked around passengers, scrunched up as an extra pillow or shoved into overhead luggage bins. After each flight the blankets are bundled into a laundry bag, transported in industrial trolleys and hygienically washed, dried and repacked in huge commercial laundries, which for all the will in the world, will never treat them with the care and attention you might give your favourite living-room throw.
At John Horsfall we pride ourselves on engineering our blankets with longevity, creating beautiful, practical products which will delight passengers time & time again. A long-lasting product offers value for money to our airline clients and also fulfils increasingly important sustainability criteria. A well-made long lasting blanket, which can be hygienically cleaned and looks good time & time again, is an environmentally sustainable choice, over a low quality short-life alternative.
One thing we can't control though, is how long the airline can keep hold of it…and whilst we don't condone it; anyone who works in airline supply knows that the better the product, the more likely it is to 'walk off the plane'; draped casually over a passenger's shoulders, or surreptitiously tucked into a handbag.
One Vintage Blanket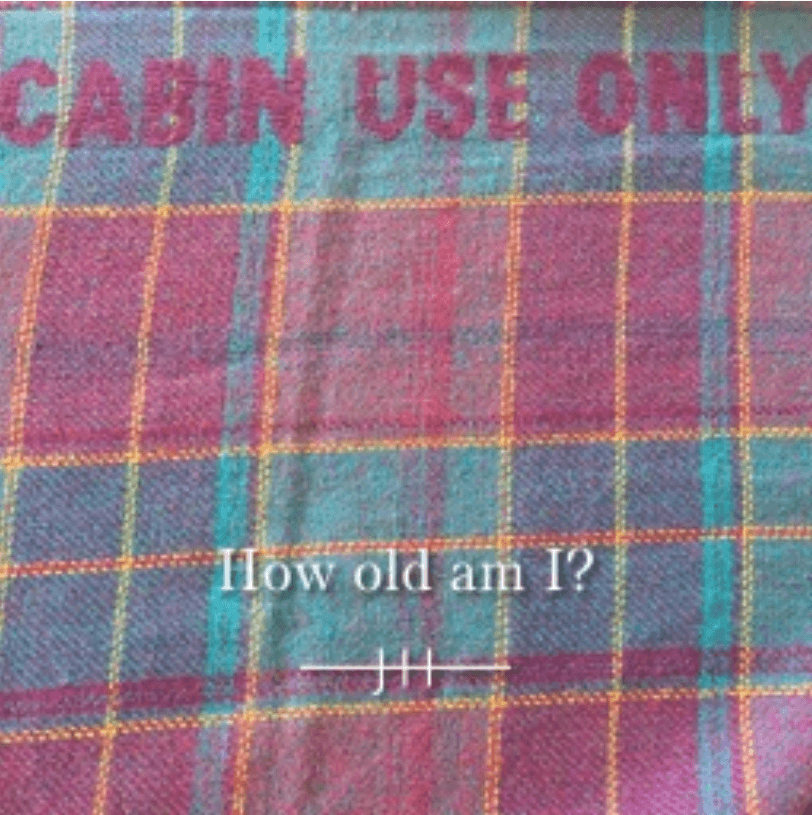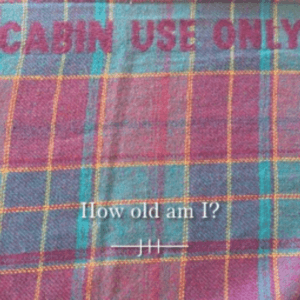 One such 'vintage' blanket now finds itself permanently at home in the UK city of Leicester. Rose, the owner of this bold blanket contacted us last month to find out more about its provenance having picked it up some years previously in a local second-hand store.
Rose was charmed by its intricate woven pattern and rich jewel tones, of purple, blue & gold. She was also slightly amused by the oversize, and clearly disregarded instruction "FOR CABIN USE ONLY".
We were delighted to tell her that her beloved blanket was originally made for Singapore Airlines, in our UK weaving mill, nearly 20 years ago. Proving that our products really are made to last!
The fact that it was taken from an aircraft, after who-knows how many flights, is also testament to the importance of good in-cabin textile design. At-seat design elements such as blankets, cushion covers & table linens are a crucial and tangible part of the passenger experience. These are the things that the customers have a personal, physical reaction to. The quality of design, manufacture & care of these items is a direct expression of the airlines brand.

We want our customers' customers to feel at home every time they travel with a John Horsfall product.
Get in touch today. See how we can work together to bring your brand & cabin vision to life with our wonderfully touchable and beautifully practical product.