Finnair's Innovative Multi-Cabin Re-Design
Over the last couple of months we have seen a lot on the launch of the Finnair new Business Class & Premium Economy cabins across their long-haul fleet. Many articles in the press, a lot of positive comments from industry colleagues and even an award!
This detailed redesign process began over four years ago. Ensuring premium Nordic design threads throughout each cabin. As part of that journey, the team at John Horsfall are very proud to have been working on this project in collaboration with the Marimekko designers and Finnair to help realise their innovative design concept.
This new Finnair experience is complimented and enhanced by a set of unique textiles, where Marimekko's work is ever-prominent; continuing the long-standing partnerships between Finnair, Marimekko & John Horsfall.
Utilising the iconic Marimekko print designs of Maija Isola throughout Business Class & Premium Economy cabins creates beautifully practical & sustainably engineered on-board textile collections.
premium economy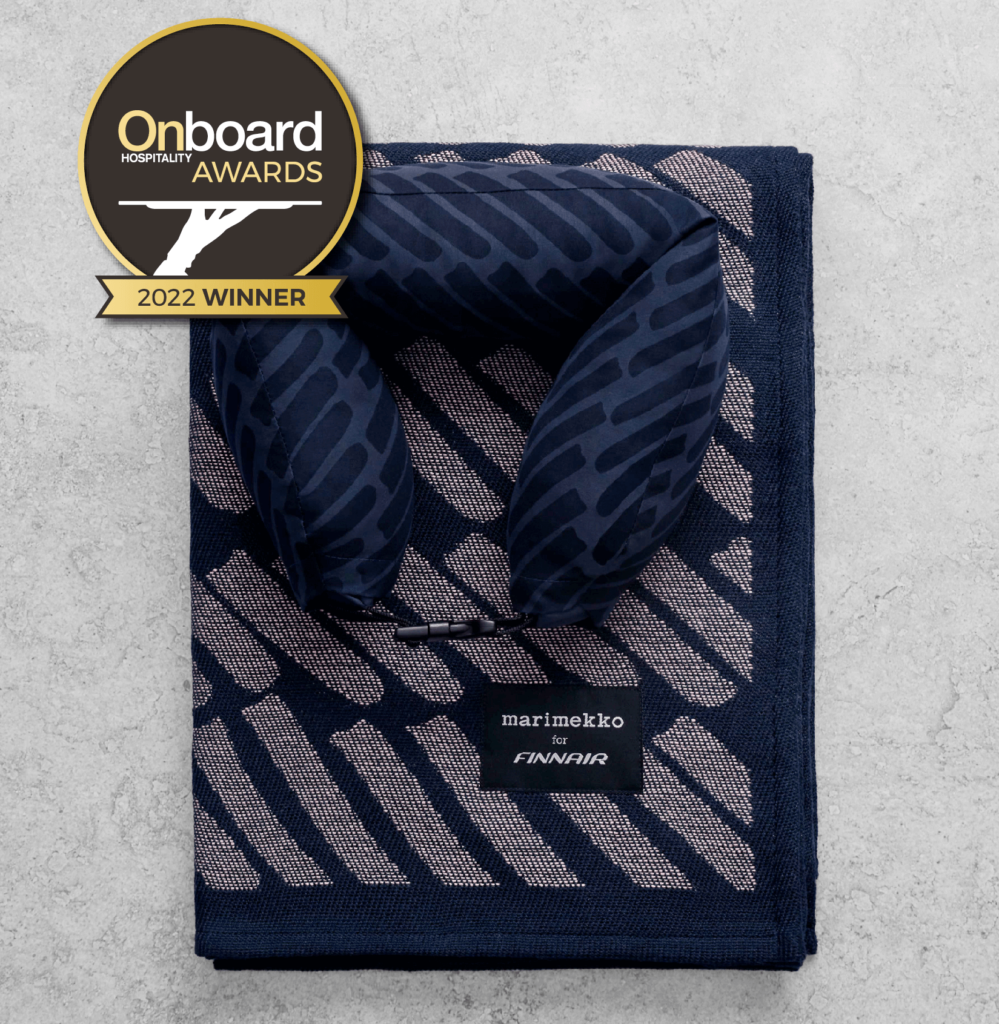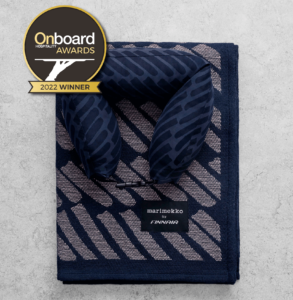 This launch featured the unveiling of Finnair's brand-new Premium Economy class. Offering more choice, space and comfort for their passengers. The new cabin also features a collection of at-seat textiles. For which the team were proudly awarded an OBH 'Best for OnBoard Textiles'. In particular the judges' stated that they 'loved the texture & design' of the blanket.
The Premium Economy collection comprises a wonderfully soft and warm woven blanket, and an industry first, multi-use neck pillow. Both showcasing Isola's iconic Staccato print.
The new range of unique textiles complements the warm and inviting on-board atmosphere to create a premium customer comfort experience.
PEY Woven Blanket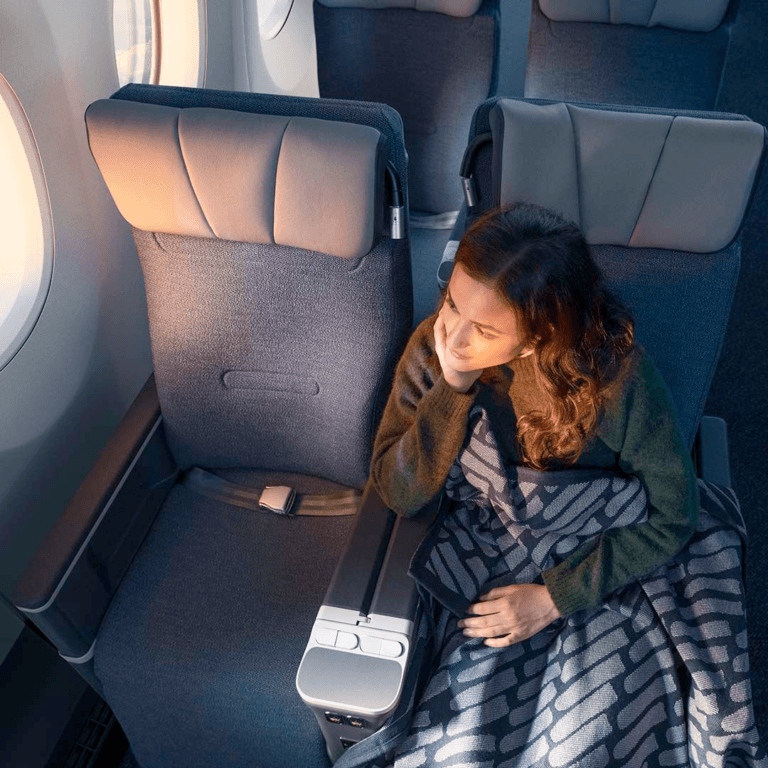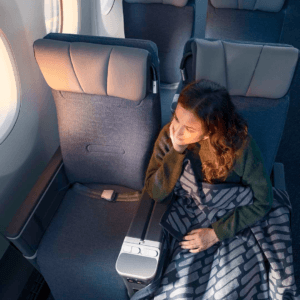 Made with 100% recycled polyester, the blanket is a soft double-cloth jacquard construction. Combining the bold painterly strokes of the Marimekko print design with subtle texture and colour that is evocative of the specially selected textured fabric in Finnair's new Premium Economy seat.
The intricately woven fabric construction uses tightly spun yarns which enhance the appearance of the Marimekko design and are engineered to improve the durability of the blanket.
This exceptionally long-lasting blanket will shed far fewer micro fibres throughout its lifetime compared with a fleece or fluffy acrylic alternative.



PEY Multi-Use Neck Pillow
The neck pillow design adds another unique element to Finnair's Premium Economy experience; a fully adjustable sectional pillow with a bold printed cover, can be used as a neck pillow, or as a bolster for lumbar support. The handcrafted Marimekko print is softened by using two shades of dark soothing blue; specially chosen to bring a sense of calm to the otherwise bold pattern.
Made in polyester and filled with 100% recycled hollowfibre the pillow offers personalised support and comfort to a sleepy passenger.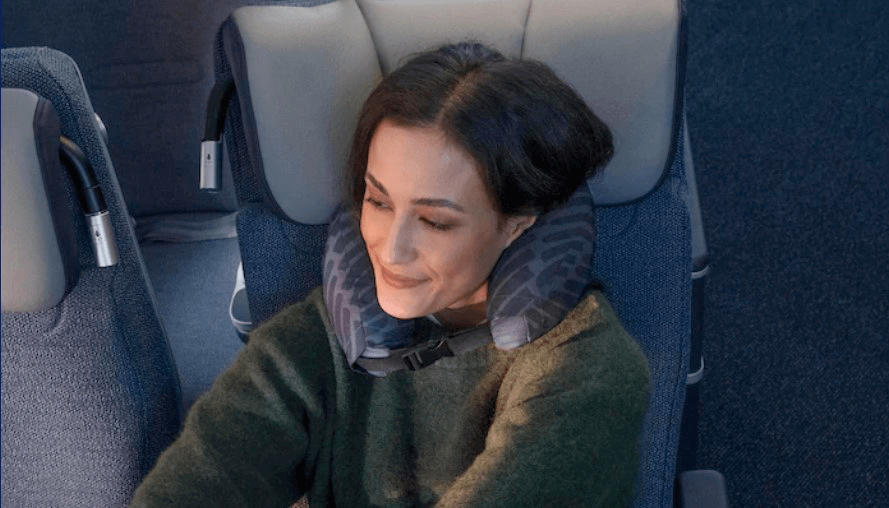 The pillow cover fabric was chosen for its soft handle. As well as its practicality and its durability and is also the perfect base for the Marimekko bold print. It has an outstanding level of colour fastness and fantastic durability in laundry.
The neck pillow & printed cover take relatively little processing to launder and dry quickly; advantageous both from a cost perspective and sustainability point of view.

Business Class
Finnair's completely renewed Business Class cabin features the very first AirLounge™ seat, produced in collaboration with Collins Aerospace. Without reclining abilities, the seat uses infill panels to create a large flat surface. Thus maximising space and giving the passenger freedom to move during a long-haul flight.
The Business Class textile collection comprises of a shaped mattress pad, duvet & sleep pillow, to complement this innovative seat. The bedding products again showcase Isola's print work. This time with the bold Kalasääski design; bringing a breath of fresh Nordic air to passengers travels.
BC Mattress Pad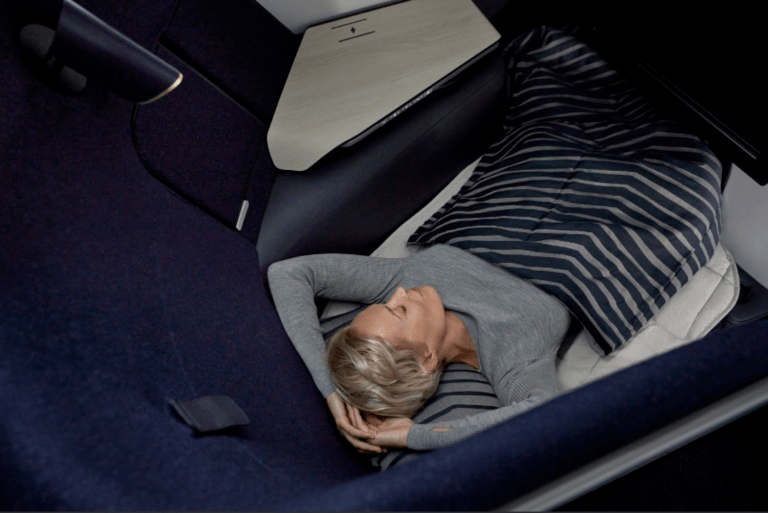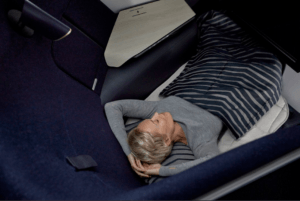 Made from soft, cool polycotton with a recycled polyester core the mattress has a bespoke shape to perfectly fill the curved AirLounge™ space. A passenger can make full use of the innovative shaped surface to sleep in their preferred position. Whether curled up or stretched out, the mattress pad will provide comfort and support over the whole area.
Custom designed by the John Horsfall specialist textile experts. With ergonomic quilt lines and a light weight, flexible core to maximise the 'foldability'. The mattress pad can easily be stowed alongside other bedding items in the footwell, making it accessible and easy to use.
BC Bedding Textiles
The aim of the new Business Class cabin is to make flying with Finnair feel like the passenger is already home; and this is epitomised within the bedding textiles. Plush pillows and a comforting quilted duvet displaying the Kalasääski print reinforce the soothing nature of the darker cabin theme.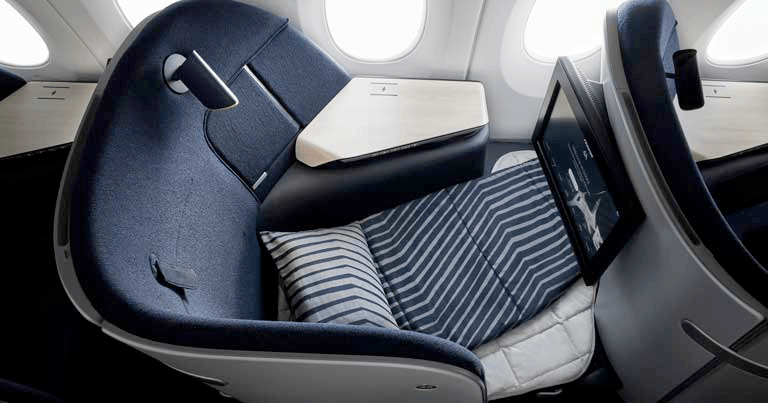 The Marimekko bedding collection features an inverted colour scheme between the duvet and pillow. Showing how the variety in colour balance can further enhance this eye-catching design.
Sustainability in Flight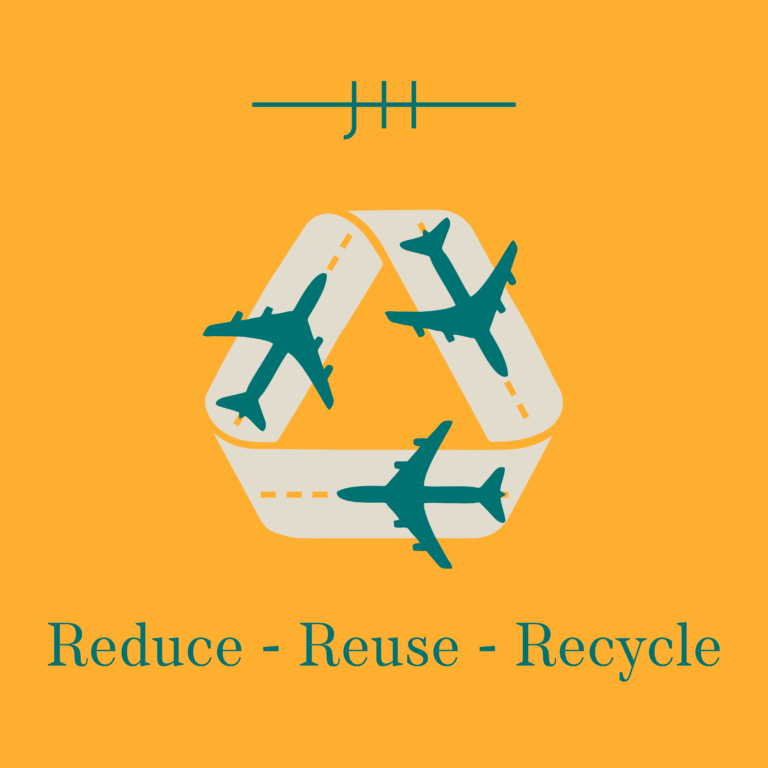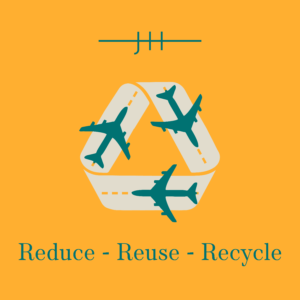 Everything on-board the updated Finnair cabins have been chosen with its environmental impact in mind.
The recycled fabric and fillings throughout the textiles are made from plastic-waste; such as drinks-bottles, diverting them from landfill or ocean pollution.
Investing in longevity is a huge part of Finnair's many pronged approach to improving sustainability and John Horsfall are proud to share the same ideals.
Upgraded Design
Differentiated from others in the market by its perfect balance of Nordic aesthetic, comfort and sustainability. This new cabin re-design meets the practical requirements demanded by the fast moving, high intensity usage of our industry. All while enhancing the cabin appearance, passenger wellbeing and retaining the airline's signature style.
John Horsfall are experts in textile design. We understand the power of good design & collaboration; and how this can transform experiences for passengers & create real value for our airline clients.
Taking Off
Passengers have been enjoying this new look, complete with renewed service concepts, since Spring 2022 – will you be experiencing it on-board soon?
We collaborate. We innovate. We elevate experiences to new heights.