BioFibre by John Horsfall
Introducing BioFibre, by John Horsfall; a naturally sustainable alternative to traditional airline non-wovens.
BioFibre by John Horsfall is made with reclaimed waste-wood, using a clean, chemical-free process; this soft, lint-free material is an environmentally friendly, responsible choice for economy class disposables. It offers our customers the reassurance of a single-use hygienic product, without compromising on sustainability.
SUSTAINABLE SINGLE USE ITEMS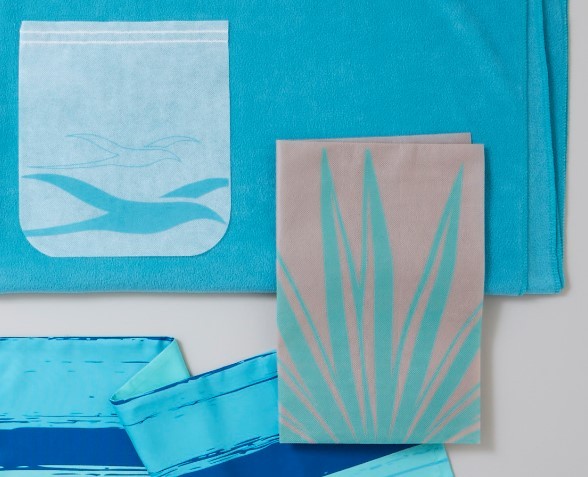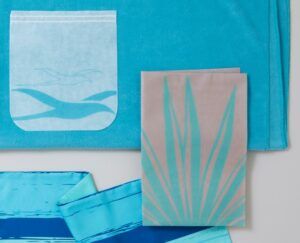 Many airlines use non-woven products, predominantly created from polypropylene, as disposable, single use items that can be seen throughout their aircraft.
And it is true that single-use products help to sustain hygiene levels whilst offering opportunities within the cabin to add an element of design; all at a low price.
However, worldwide there is growing concern about the impact of plastic based materials, such as polypropylene, on the environment. Airlines are increasingly interested in eco-conscious, sustainable alternatives that don't compromise on cost.
We examined new creative innovations in sustainable products a couple of months ago from the Future Materials Library, following Design Manager Alex's visit to Heimtextil 2020.
But, sustainability doesn't have to always be hugely radical and expensive; eco-credentials are not just for the items with the largest price tag.
BIOFIBRE – NATURAL, SUSTAINABLE, RESPONSIBLE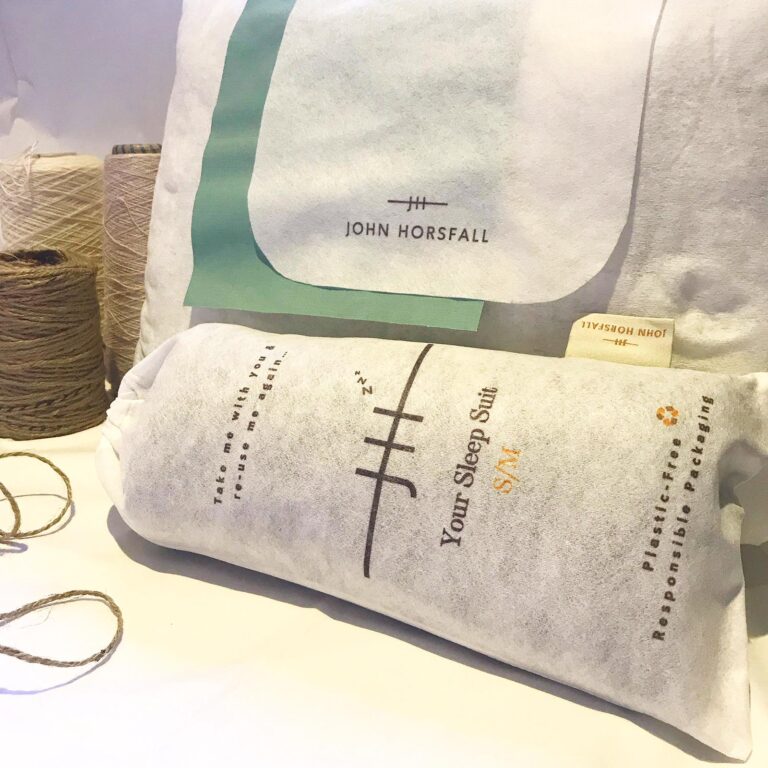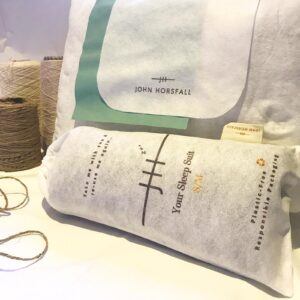 BioFibre from John Horsfall is the responsible, sustainable choice for economy disposables. Ideal for headrests, pillow covers and tray mats and other single use items, the fabric can be made in different weights for different uses.
Soft, lint free and durable, with a textile-like surface and drape; BioFibre can be dyed or printed to complement your cabin and there are options for plant-based inks available.
In landfill a polypropylene headrest can take over 50 years to break down to micro-plastic particles.
BioFibre from John Horsfall takes less than a year to fully biodegrade, importantly without the need for any special processing.
BioFibre from John Horsfall is 100% regenerated cellulosic fibre – like paper. It can be recycled easily like paper too – or disposed of in a similar way, biodegrading naturally over only months – or weeks if the conditions are right.
Made by entangling a web of wood pulp fibres with high pressure streams of water, the manufacturing process upcycles waste wood – a bi-product from other industries. The whole process is very clean, with little effect on the environment. More than 95% of the water used in the production is recycled back into the system. It uses no solvents, chemicals, binders or glues and gives a new lease of life to waste wood that would normally be taken to landfill.

100% Biodegradable – Zero Chemicals – Zero Plastic – the responsible choice for sustainable economy disposables.
Want to see BioFibre by John Horsfall On-Board? Then contact our team today.