Our range of bespoke, comfort enhancing products create the perfect, personalised at-seat experience.
Whether your customers are travelling for business or leisure, long or short-haul, our day blankets, headrest covers and decorative cushions make the journey ever more pleasurable.
Inflight blankets
Blankets are where our business began, and with over 160 years' experience we are well prepared to meet your needs.
From high volume economy to the finest quality lambswool, we have solutions for every cabin and budget.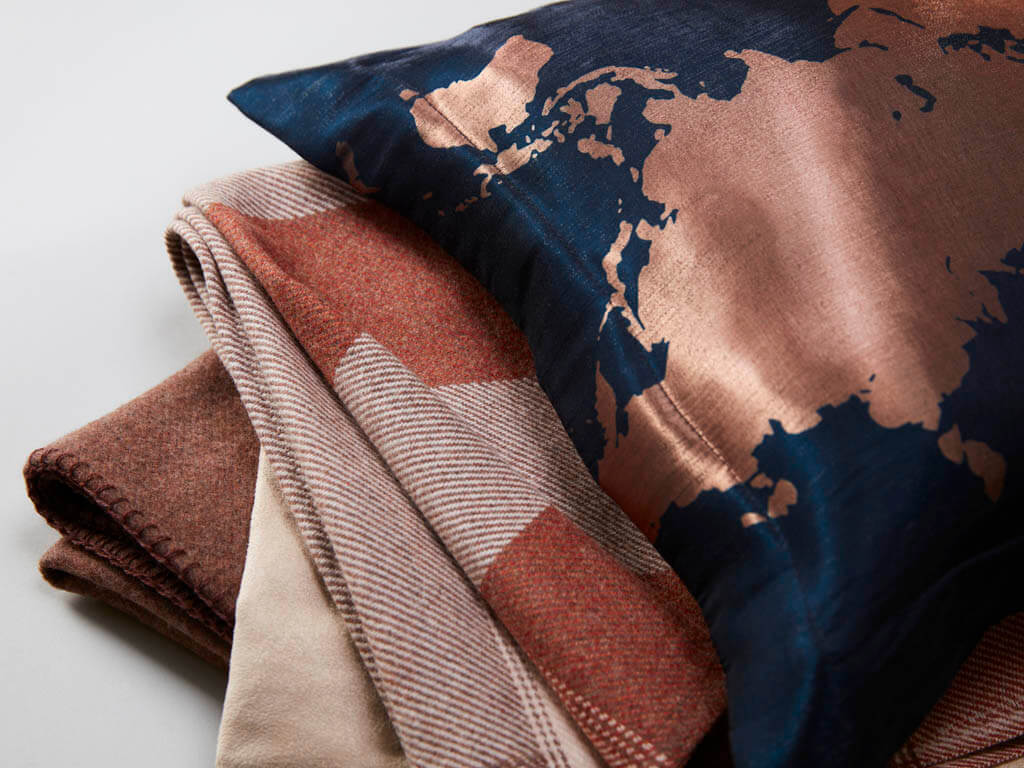 Airline cushions
Decorative flight cushion covers elevate and differentiate the cabin experience.
We tailor make cushions to suit your style. From bold economy prints, to woven textures and decadent decorative embroideries.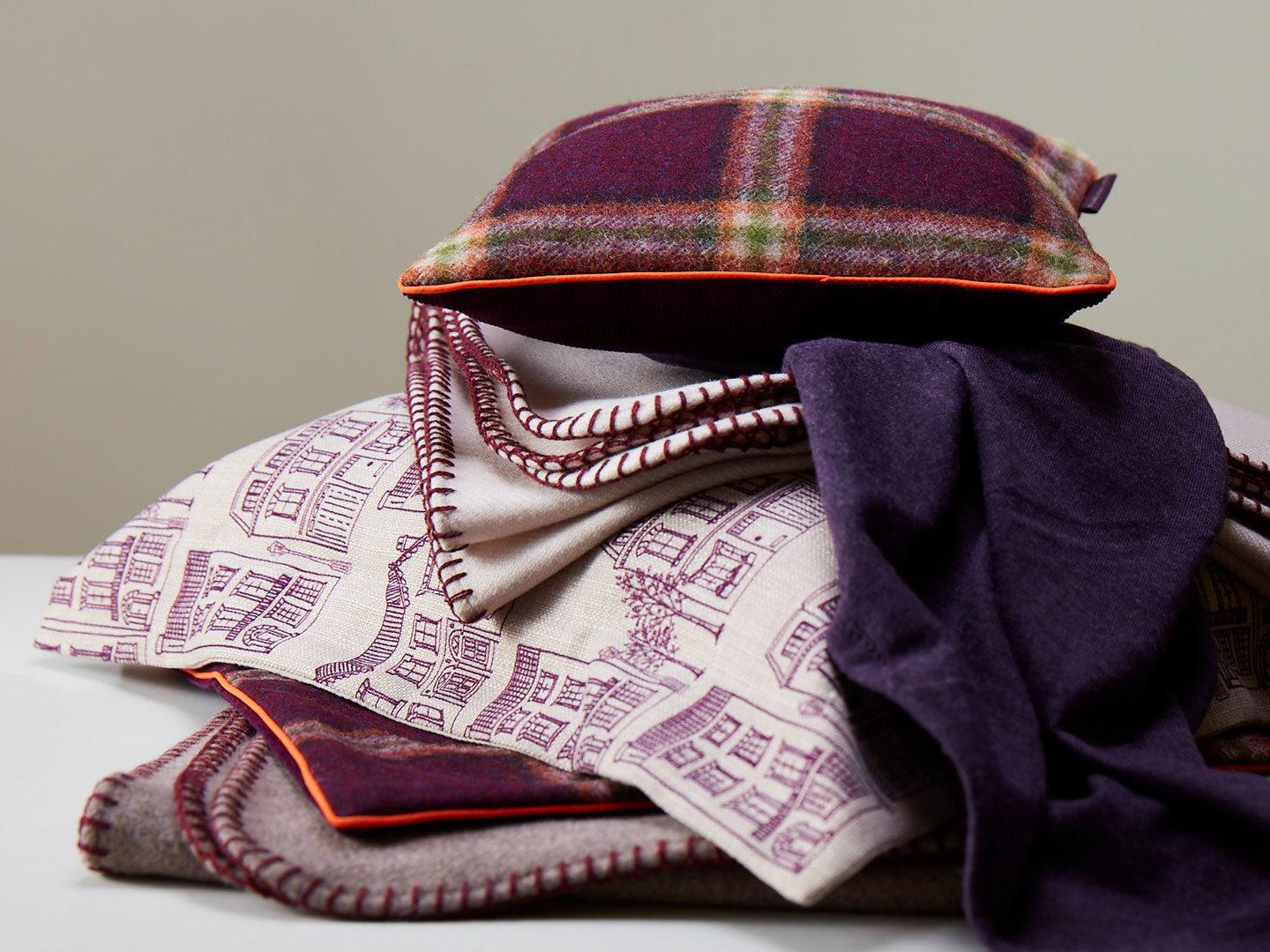 Headrest covers
Crisp and clean, or luxurious and bold, our headrests are crafted to fit your seat, your brand and your cabin. Often the first aspect of the cabin dressing that the customer notices as they embark – a finishing detail, designed to delight.