Go Plastic Free in July … and Beyond
This month celebrates Plastic Free July®; a key campaign from the Plastic Free Foundation, a global not-for-profit organisation that educates and helps millions of people to be part of the solution to plastic pollution.
The Plastic Free July initiative provides resources and ideas to help everyone reduce plastic waste. From small plastic-free swaps at home, to large-scale changes at industrial level.
GOING PLASTIC FREE
As a small business in a global industry we've been looking at ways our team have been changing their plastic-habits, at home, at work and in our onboard products. Here's just a few…
Using recycled or biodegradable bin liners – at John Horsfall HQ we've swapped to bin bags made from UK sourced farm waste.
Swapping to reusable and plastic free bathroom items such as solid shampoos & bamboo toothbrushes – we've seen this trend in domestic cosmetics, and increasingly in Airline amenities too.
Carrying a reusable shopping bag – great for the supermarket…and for unexpected purchases when you're travelling.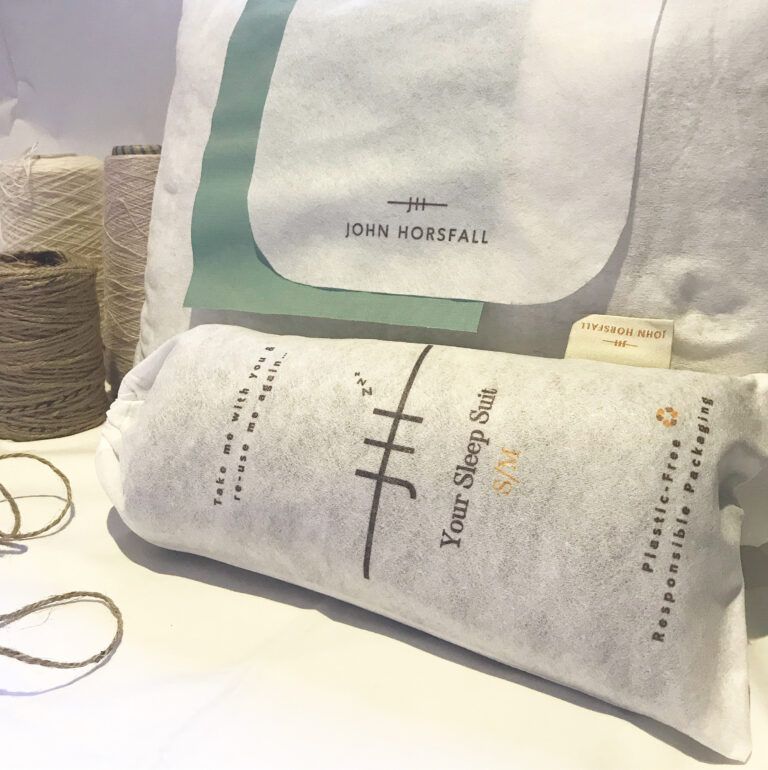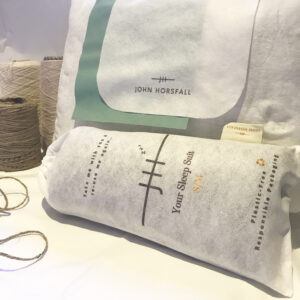 Using a reusable cotton facemask – Some of our creative team have made their own, but we also sell them to our airline clients for ground-staff, cabin crew and passenger use.
Choosing natural fabrics over oil-based man-mades. John Horsfall's own BioFibre material is a great example; made from waste-wood, with no chemicals it's a practical and sustainable swap.
Carrying a reusable bottle for your water or hot drinks. Removing plastic bottles and throwaway coffee cups from your life – As a business this has already been on our radar, as we'd designed some lovely branded bottles as giveaways for this year's now-cancelled trade shows.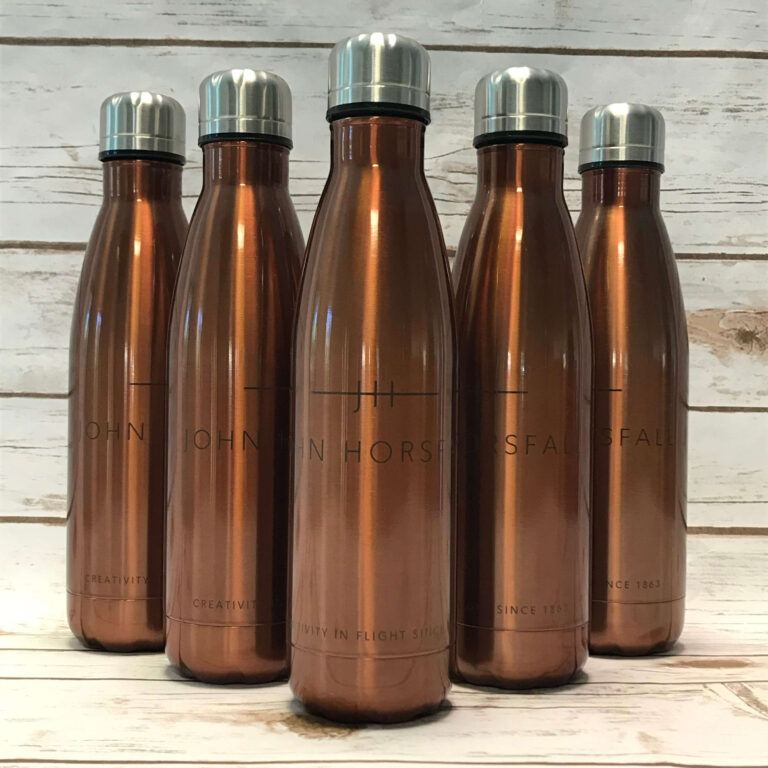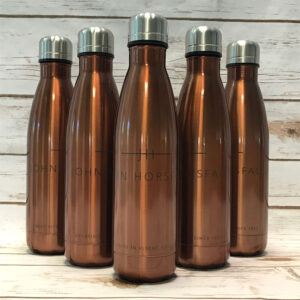 NO SHOW FOR SAN DIEGO
We're sure many of you reading this will have been hoping to attend the IFSA Expo in San Diego this October. Sadly, like WTCE Hamburg, this show has now been postponed for another time.  With the airlines industry doing such good work to reduce plastic waste over recent years, we were looking forward to demonstrating our own sustainable product and packaging solutions…as well as giving out these beautifully designed eco-friendly essentials.
SEE YOU SOON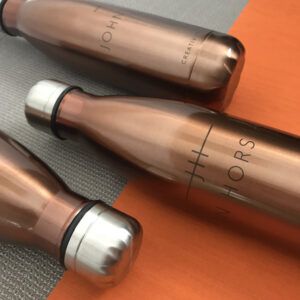 Our bottles won't make it to San Diego, but we'll keep them safe at our HQ and look forward to sharing them with you at a safer time. So, whenever our next face-to-face expo will be, come and have a chat and grab yourself a free bottle to help you reduce plastic waste.
In the meantime, we're here for you when you need us, by email, telephone, zoom & teams.