Arrivals Board
THIS SUMMER, OUR LONG ESTABLISHED DESIGN & SALES DEPT. HAS BEEN BOLSTERED BY THE ON-TIME ARRIVAL OF 3 NEW MEMBERS OF THE TEAM!
We have great people at John Horsfall who are experts in their fields and we are delighted to be expanding that team. We're bringing in skills & knowledge from other complementary industries to benefit our business, and our airline clients…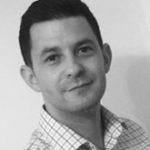 MICHAEL COUPLAND
Head of Sourcing & Product Development
Michael has joined John Horsfall in this newly created role; with a focus on manufacturing beautiful, practical and cost effective new products.  Michael will be coordinating new product development and driving textiles innovation with his experience in worldwide sourcing.
ALEXANDRA ALLEN
Design Manager
Alex will be building on the company's brand essence of 'Detail, Design, and Delight'. Alex comes to the industry from a fashion manufacturing background and brings a fresh, innovative approach and excellent digital design skills. Alex will be working with airline clients to create John Horsfall's bespoke airline textiles.
JAMES MCDONNELL
Business Support Executive
James has joined the senior support staff at John Horsfall's UK HQ, bringing his experience in FMCG merchandising to a new industry. James' admin', systems & data analysis skills will support the sales & product development teams and underpin John Horsfall's ISO program of continuous improvement.
Meet the team
You can meet the John Horsfall team at IFSA LA in September where they will be showcasing creative, sustainable comfort items and collaborative brand design opportunities.
IFSA booth number: 923/1022.
To make an appointment, please drop us a line at info@johnhorsfall.com