What is Chinese New Year?
Chinese New Year is a major holiday in China. It's also celebrated worldwide in regions and countries with significant overseas Chinese populations. The festival has strongly influenced lunar New Year celebrations in China's neighbours, including the Korean New Year, the Tet of Vietnam, and the Losar of Tibet.
Emma, from John Horsfall's China office, has given us an idea of how her family will be celebrating this year:
"Before the Chinese New Year arrives, we will clean the house and the headstones of deceased relatives and friends (to ensure spiritual favour) and always make sure to settle any outstanding debts with friends. According to tradition, this helps the New Year get off to a fresh start.

On the eve of Chinese New Year we get together with friends and family for a reunion dinner, a large, celebratory feast. At the dinner there must be a batch of nian gao, (steamed cakes made with rice flour) and we eat dumplings, which are said to bring good luck.

We all buy new, red clothes to wear throughout the Chinese New Year time. The colour red is considered lucky so we give red envelopes filled with money to friends and relatives to invite success and generosity into everyone's lives. It is important to give an amount ending in eight, which is particularly lucky in Chinese culture, and always avoid the number four! 

It has become very popular and funny to send lucky money on Wechat.

One of the most popular ways to celebrate the holiday's hopeful spirit is to go to a Chinese New Year parade. People also will light firecrackers and bang drums and gongs to celebrate.

Lastly, on the 15th night of the New Year, we light red paper lanterns to mark the end of the holiday. Then, we wish friends and family "Gong Xi Fa Tsai" and prepare for 12 months of prosperity and luck!"
WHAT IS CHINESE NEW YEAR?
As the world becomes even more global, the celebrations known as Chinese New Year are something we all have heard of – dragon parades, red envelopes and Chinese lanterns are recognised as symbols of the festivities around the world. Many cities and countries around the world have their own traditions and within China, regional customs vary widely. For example, find out more about Chinatown in San Fransisco, USA, Chinatown in Manchester, UK and some other places around the world.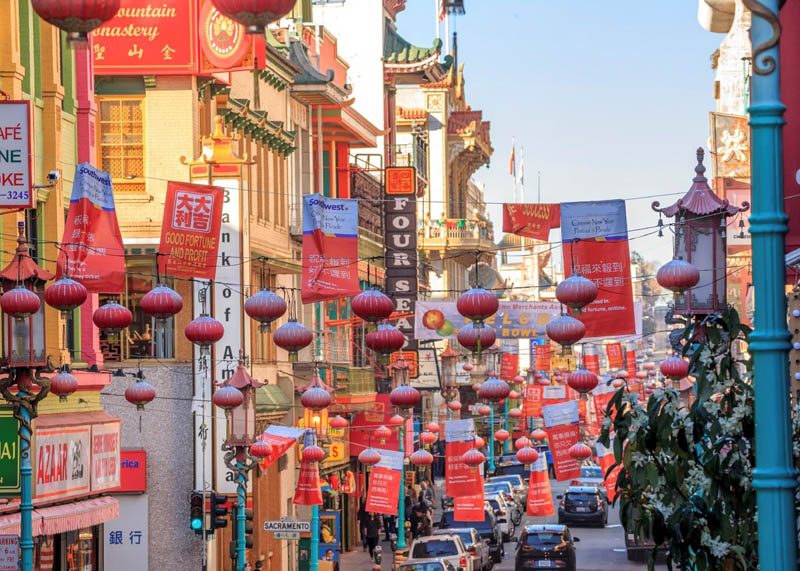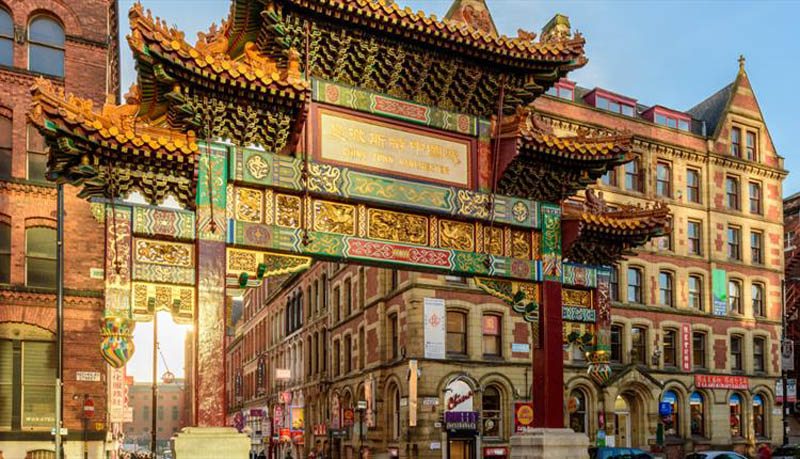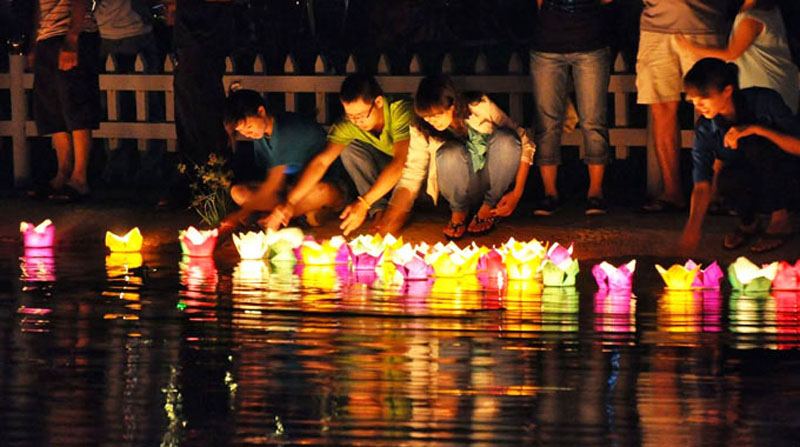 Over one sixth of the people in the world will celebrate this year but what is Chinese New Year?
It is celebrated later than the western New Year event we see on the 31st December / 1st January – the one with the 'ball drop' in New York's Times Square, or the chimes of Big Ben in the UK – and is a huge festival celebrated by millions of people, lasting days or sometime weeks.
Chinese New Year, sometimes called the Spring Festival or the Lunar New Year, celebrates the beginning of a New Year on the traditional Chinese calendar – a 'lunisolar' calendar based on the movement of the moon and the sun – very different to the Gregorian 'solar' calendar in general use around the world.
All traditional Chinese festivals are decided according to the lunar calendar. Spring Festival is the first day of the lunar year, when the new moon appears between mid-January and mid-February.
Each Chinese calendar year has an animal zodiac sign and can have either 12 or 13 months. Each month has 29 or 30 days so if there are 12 months, there will be 354 or 355 days in a year; if the year has 13 months, there will be 383 or 384 days!
This is why the date of Chinese New Year changes slightly every year!
In 2020, the first day of the Chinese New Year will be on Saturday 25 January 2020.
ARE YOU A RAT?
The Chinese New Year festivities bring in the year of the Rat!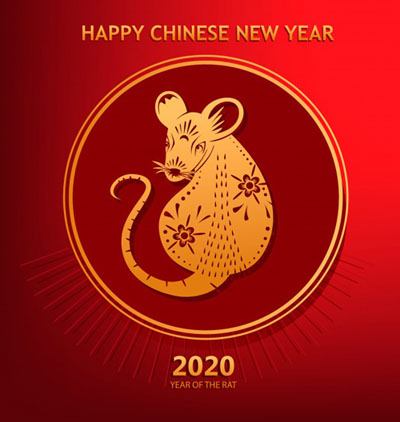 Perhaps not the most loved animal in western culture, the Rat is the first sign in the Chinese zodiac cycle; in Chinese culture it can represent the beginning of a new day and is seen as a sign of wealth and surplus. It is an animal with spirit, intelligence, flexibility and energy, but perhaps it can be a bit crafty!
According to one legend, in ancient times the Jade Emperor invited the animals to take part in a race. The first 12 animals would appear in the zodiac as a reward. The Rat tricked the Ox into giving him a ride, then just as they arrived at the finish line, jumped down and landed ahead of Ox – winning the race!
People born in the year of the Rat are thought to be quick-witted, resourceful, and smart with rich imaginations and sharp observational skills. 1960, 1972, 1984, 1996 and 2008 are all years of the Rat and in Chinese culture, people born in a Rat year are thought to be wealthy and prosperous.
But watch out if you are a January or February baby, the dates of the Lunar New Year become important – you may actually be born in the previous zodiac year, the year of the Pig!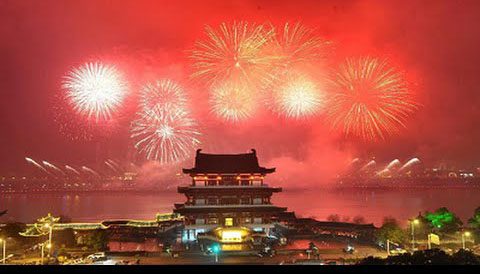 WHAT IS CHINESE NEW YEAR TO YOU?
Chinese New Year is a great family holiday, full of cultural significance and very much 'family time' and the Chinese business calendar reflects that. Although it officially lasts for one week many factories and businesses shut down about 10 days beforehand to allow time for workers to travel home.
There is nothing to compare it to in the west.
In 2018 an estimated 85 million workers, mostly from urban areas along China's coast, travelled by road, train and plane back to their rural towns and villages during Chinese New Year.
Think of 85 million people, if you can. They are all travelling at the same time, hundreds of miles across the country to their homes to celebrate. It has been called the world's largest human migration.
And you think rush hour is bad!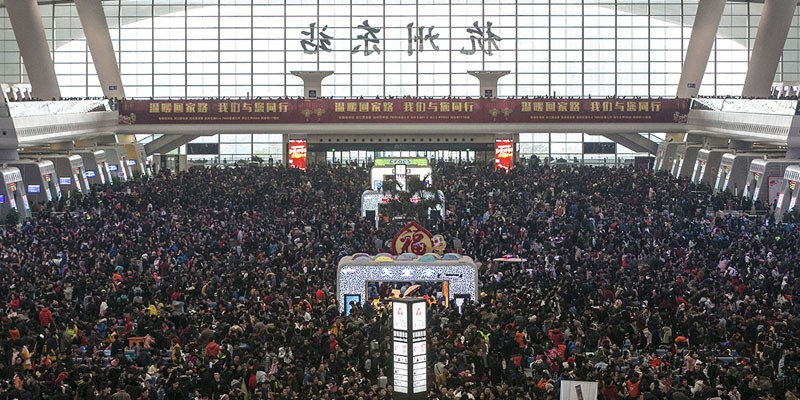 Before the workers leave, ports and shipping are running at full speed too – the last minute dash to ship out product before the country shuts down. Since China is such a giant in the global exporting industry, the effects of CNY can ripple around the world, especially for retailers and anyone else who relies on imports from China.
John Horsfall have been manufacturing in China for many years, alongside our specialist UK production and other overseas sourcing. We are well accustomed to thinking about CNY and start planning early. Beginning in the autumn, we work with supply chain planners around the world to make sure there is as little impact as possible when the manufacturing in China closes down.
The offices and factories in China may be closed for three to four weeks but we have already thought ahead. John Horsfall offer peace of mind and customers can be assured that they are in very safe hands – for the long haul.
So, now we can wish all our customers a Happy Chinese New Year – especially those of you who are Rats!
Gong Xi Fa Tsai
Prepare for a year of prosperity and luck this Chinese New Year!