Safe to Take-Off – As Always
Aviation has been a source of enjoyment for many years, taking people far and wide and onto further adventures. But Covid-19 has inevitably inflated concerns about the safety of flying, with scrutiny of on-board hygiene at an all-time high – So, is air travel safe? Well, in recent weeks Airlines & Industry bodies have been keen to show us that flying is in fact, one of the safest modes of transport.
Not only has it been shown that travel by air is safer than a car – but recent studies are also showcasing that it is an extremely safe environment in terms of hygiene.
HEPA IS BETTER!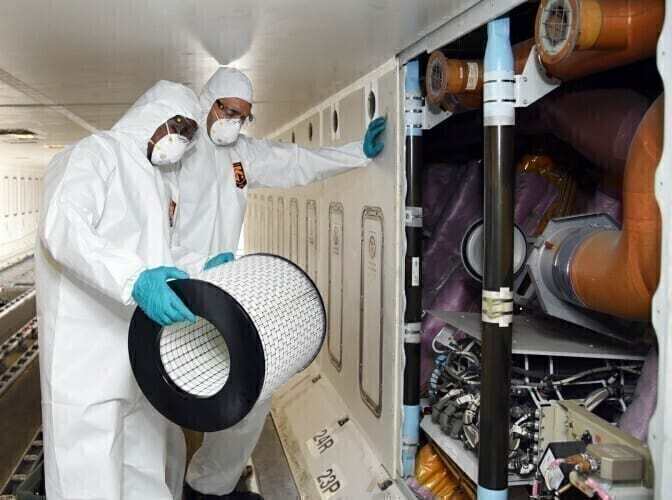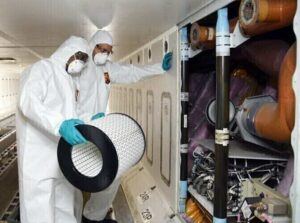 You may have seen a lot of talk about HEPA filters recently (aka High-Efficiency Particulate Air filters) and how they are protecting us from any germs on board; removing them as soon as possible. According to the IATA (International Air Transport Association) they actually have more than 99.9% bacteria/virus removal efficiency rate. The funny thing is, these filters have been there for many years already – making the air we breathe on an aircraft on par with the cleanliness of that in a hospital!
In addition to the filters, aircraft have an extremely high rate of fresh air coming into the cabin. The air is exchanged 20-30 times per hour on board most aircrafts; by comparison most office spaces refresh air as little as 2-3 times per hour.
ALL ABOARD
Aircraft hygiene is already at a high level, and it is only increasing as airlines 'up their game' in terms of additional safety measures; putting their passengers health and safety as their number one priority. New measures include mandating face masks, more regularly disinfecting the aircraft and a reduction in contact between passengers and crew. Combine this with forward facing seat configuration, seatbacks acting as barriers and high performing air filtration systems and you have full reassurance of a spotless on-board experience.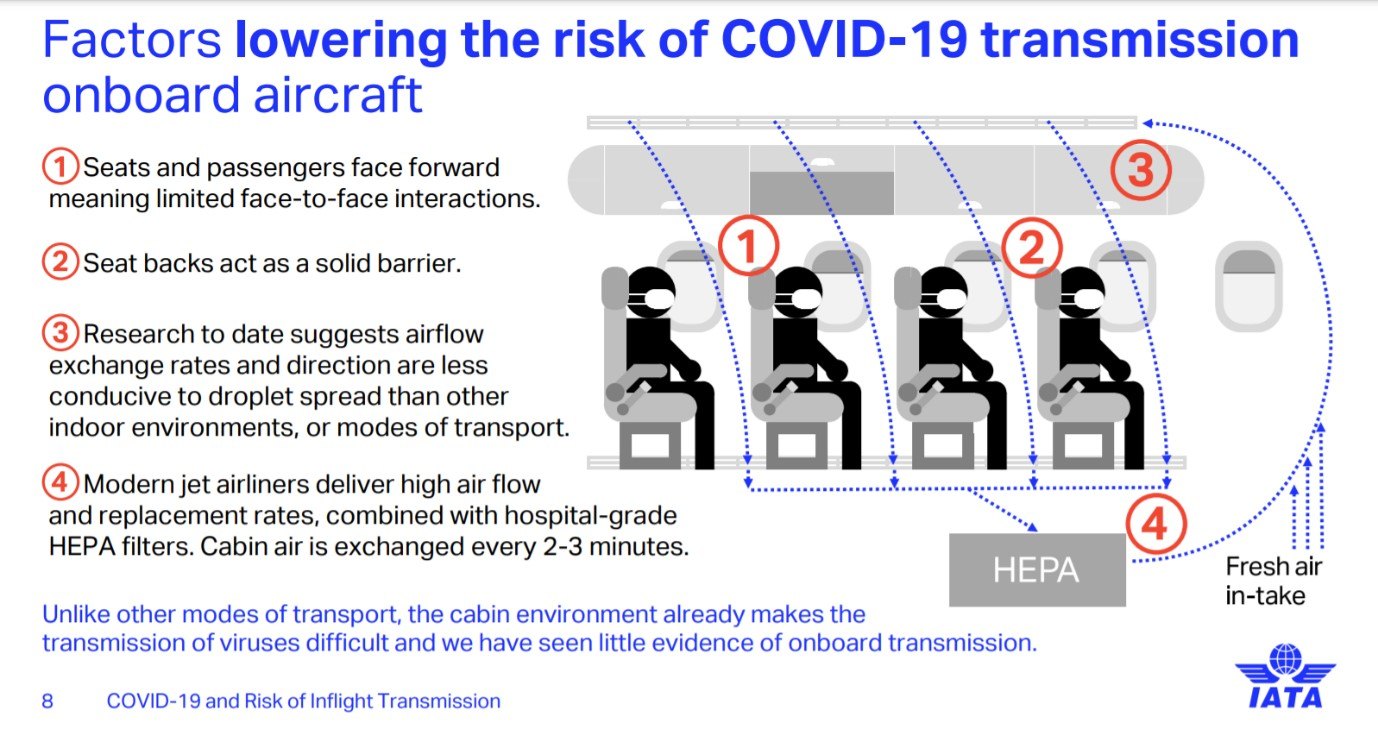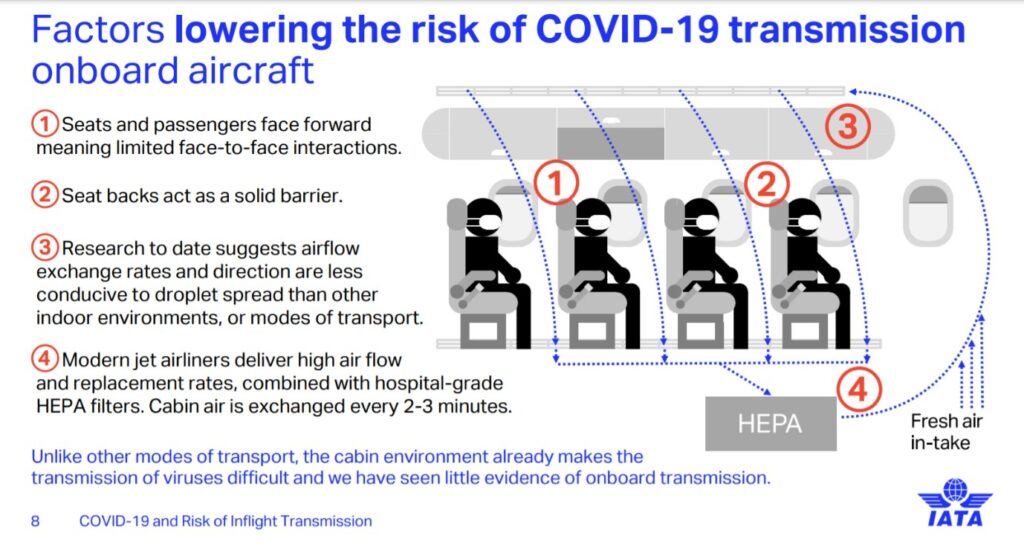 Reports and reassurance features are being published throughout the industry, with airlines, manufacturers and airline associations intent on informing their passengers of the safety in flight.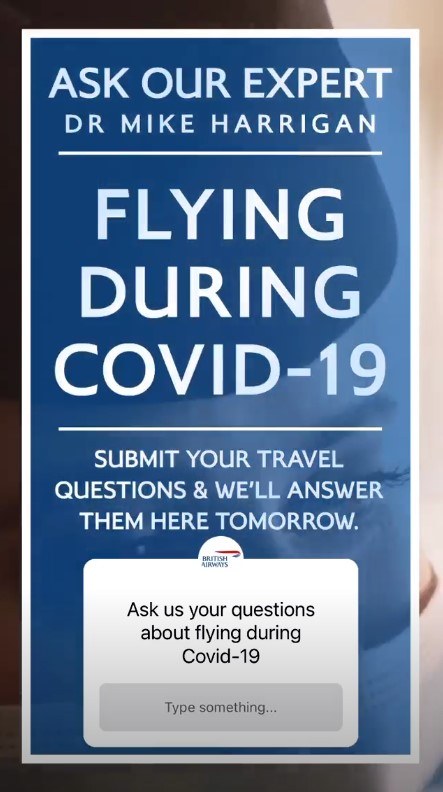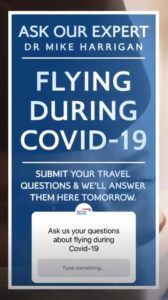 Only a matter of weeks ago a major report from IATA showed only 44 published cases of potential inflight COVID-19 transmission among 1.2 billion travellers; meaning one case for every 27 million travelling. IATA's Medical Advisor David Powell also stated 'the vast majority of published cases occurred before the wearing of face coverings inflight became widespread' – meaning a further improved environment from this point onwards.
Further research publications were taken out jointly by Airbus, Boeing and Embraer conducting research in each manufacturers aircraft to confirm the airflow systems do control the movement of particles in the cabin, limiting the spread of viruses.
British Airways even held a live Q&A with their Head of Health Services Dr. Mike Harrigan answering passengers' real-life concerns to give professional advice on how it really is safe to fly.
AIRCRAFT TURNED LABORATORY
United Airlines took one step further with an incredibly intense examination of their cabin … and I don't just mean intense due to it being completed by the US Department of Defense! This has been noted as the most comprehensive study on aircraft airflow that's ever been done.
Main points included: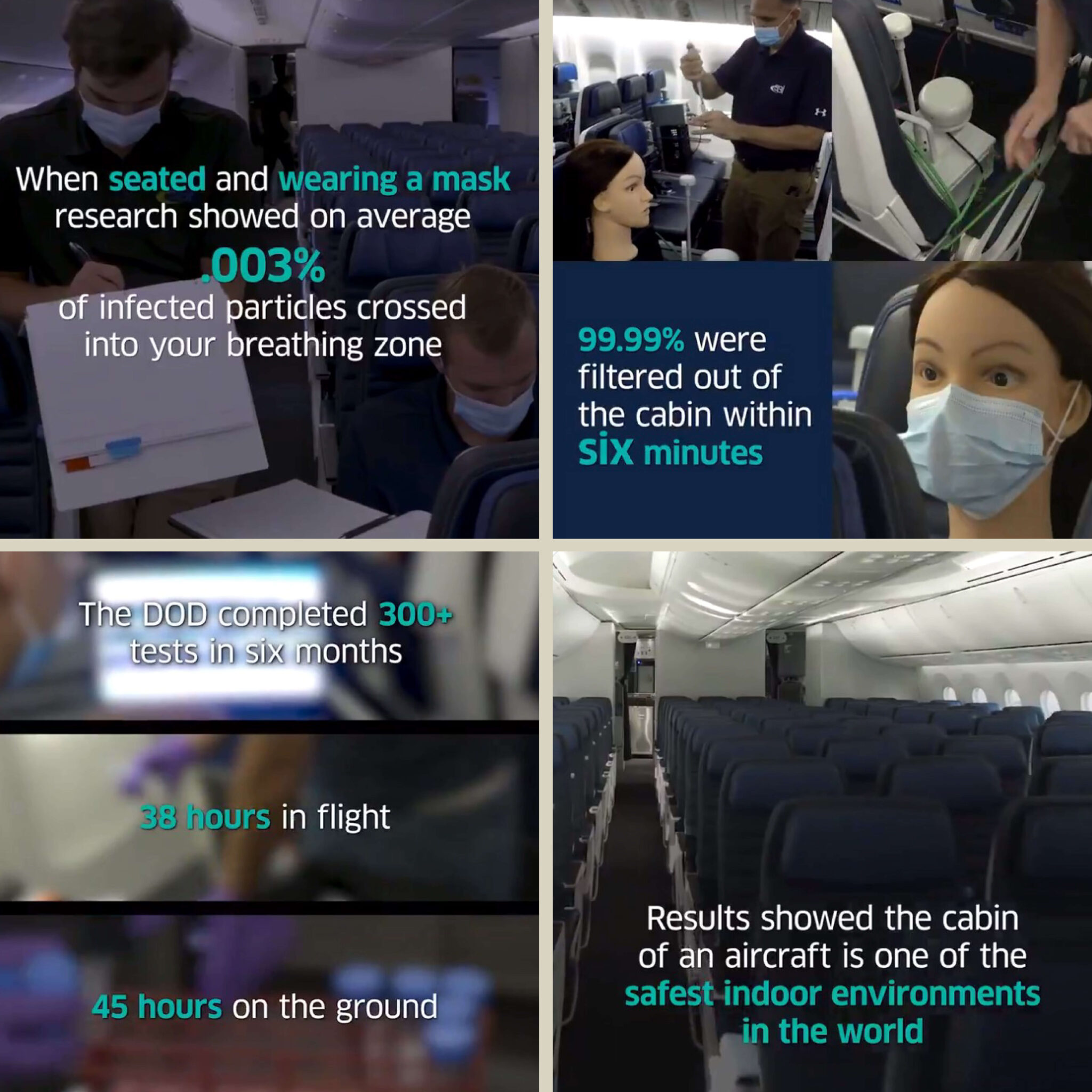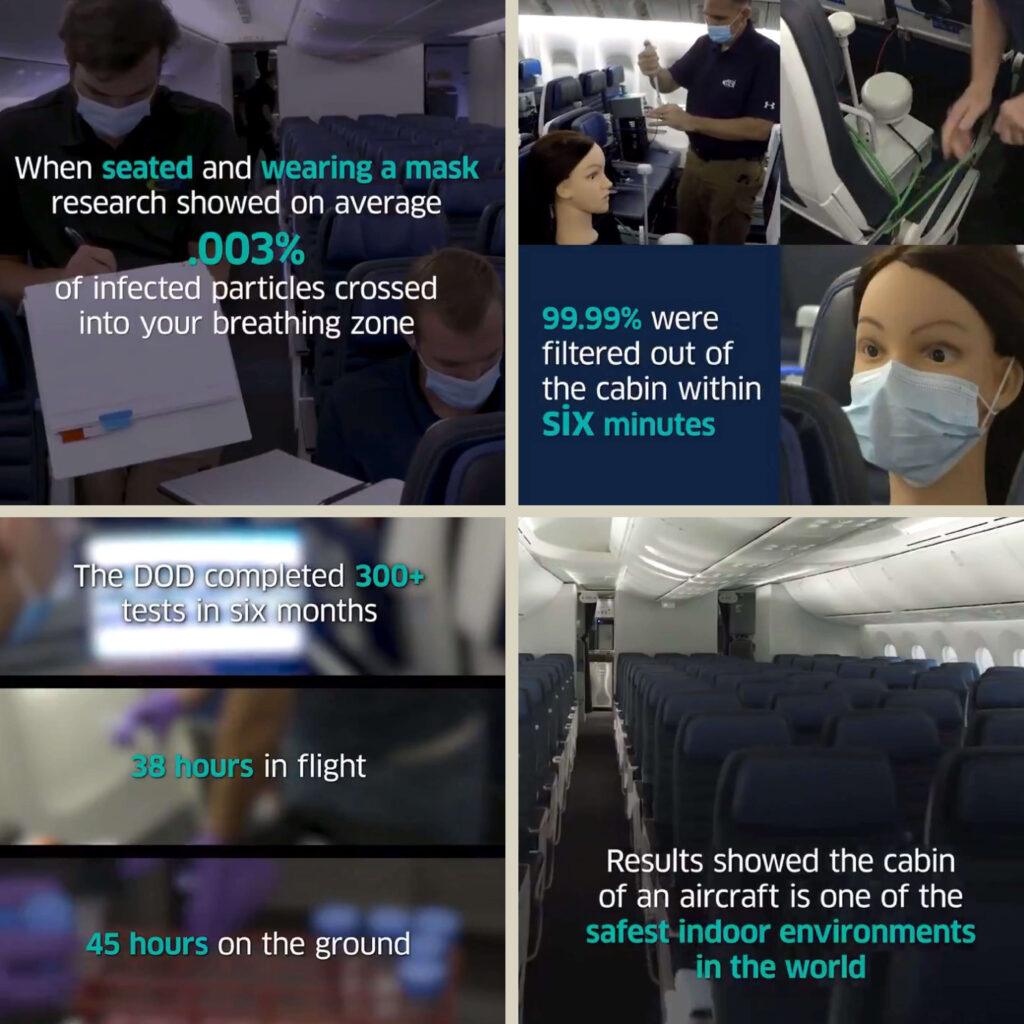 They concluded that the exposure to Covid-19 is almost non-existent on their flights … even with a full aircraft!
SAFETY IN THE DESIGN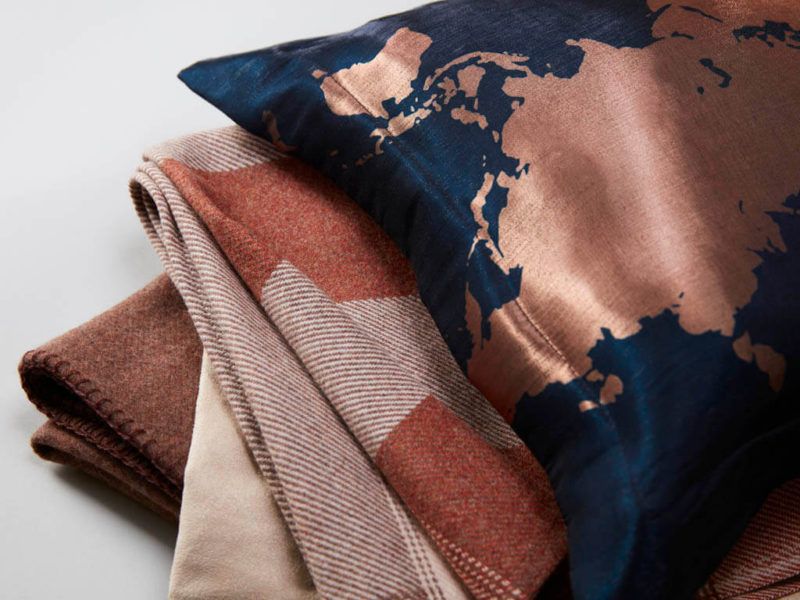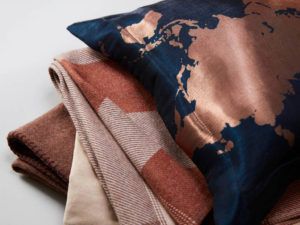 Mirroring this viewpoint, our on-board textile products have always been designed to be safe and hygienic. They are already tried and tested in use with our airline customers around the globe and can be sanitised to destroy bacteria and viruses in regular airline laundries.
We continue to offer a safe, reassuring and comfortable in-flight experience for both passengers and crew. Meaning a completely sanitised area for anyone's travels … inflight comfort products included!
TRAVEL HAPPY AGAIN
So, all in all maybe we don't have to be so concerned on booking that next getaway, and we can get back to experiencing the joy of travel…and peace of mind.
As airline textile experts we're more than happy to share our knowledge on keeping our onboard products hygienic, so feel free to get in touch today. And if you need some travel inspiration on where your next destination will be, see our favourite travel and aviation bloggers here.