Business Class
Finnair's completely renewed Business Class cabin features a beautifully practical & sustainably engineered textiles collection. The aim of the new Business Class cabin is to make flying with Finnair feel like the passenger is already home; this is epitomised within John Horsfall's bedding textiles ensuring premium Nordic design threads throughout each cabin.
Brand partnership with the iconic Marimekko brand
Understated luxury & timeless styling
Nordic design aesthetic
Warm & soothing dark colour scheme
Durable & easy to service through industrial airline laundries
Lightweight & compact to stow in footwell of innovative AirLounge™ seat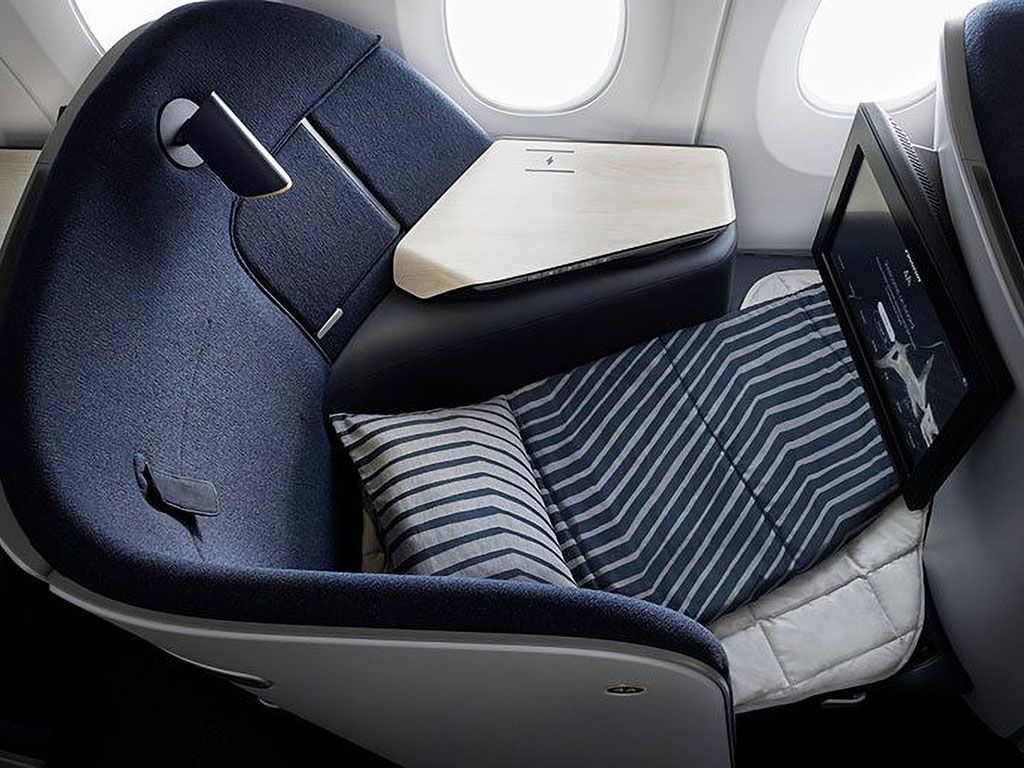 Utilising Maija Isola's Kalasääski & Pentu designs from Marimekko, John Horsfall developed and produced a suite of products including an ergonomically shaped mattress pad, comforting quilted duvet, plush sleep pillow & additional supportive seat pillow.
"Thank you once again for all the support & great work!"
Procurement Executive, Finnair