World Traveller Plus
John Horsfall have supplied products to British Airways for over 40 years. In 2018 our design team were brought in to work on a project to rejuvenate the iconic World Traveller Plus cabin.
The now Award-winning bedding set uses a signature herringbone pattern print to create a suite of products which takes the BA World Traveller Plus passenger (Premium Economy) to new levels of comfort & contentment. Comprising a lightweight quilt, plump new pillow with a super-soft printed cover and a classic cotton headrest. Part of BA's £6.5 billion investment programme rolled out in 2019. The upgraded textiles enhance the at-seat experience and give a sense of luxury and prestige to the cabin. Featuring fabrics and quality more often seen in a business class cabin.
Winner of Gold Seal Award for 'Best Premium Bedding' at Amenities Magazine's TravelPlus awards 2020
The levels of design and detail unprecedented in a PEY cabin
Use of pattern inspired by traditional British tailoring
Designed considering sustainability & the lifecycle of the product
Lightweight and easy to transport and stow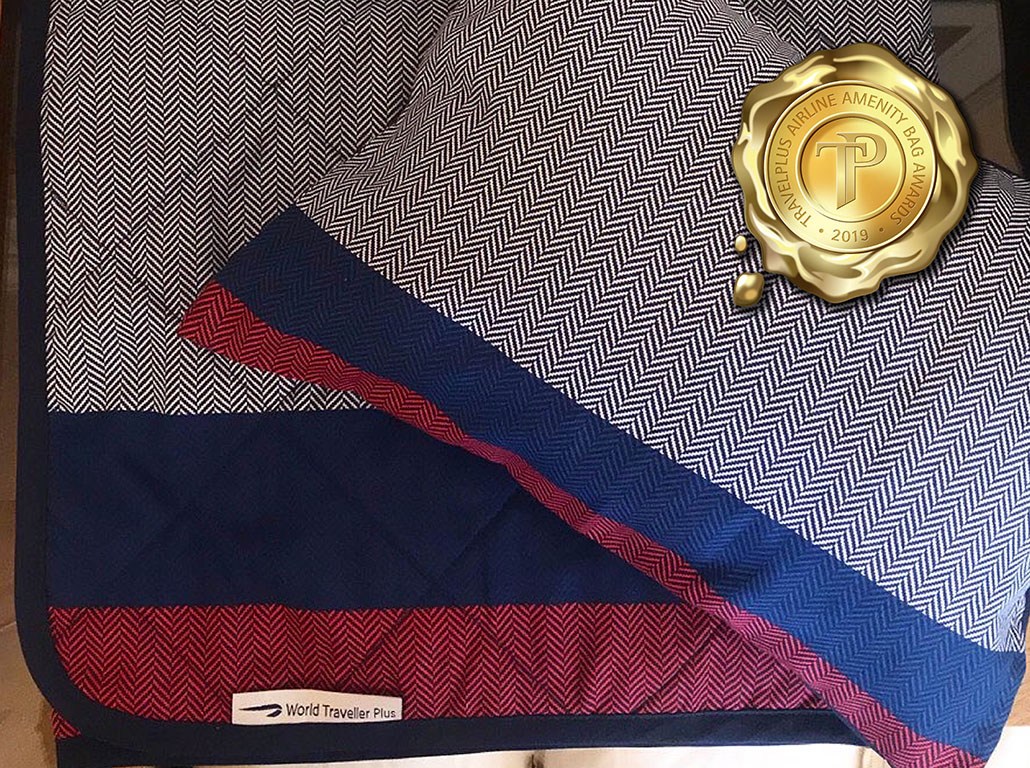 The level of design and detail in these products is unprecedented in a PEY cabin. The collection improves the passengers' holistic sensory experience, adding value and interest to the product and a playful sense of style to the cabin.